Grammy style watch with Jess Tamburo
Hang on for a minute...we're trying to find some more stories you might like.
After a captivating year in the music industry, the 57th annual Grammys delivered yet another intriguing broadcast on the ABC network. With performances from AC/DC to Beyoncé, the show was one to remember. But more importantly, many will remember the outfits. After being mesmerized by newest designs showcased on the red carpet, here are five unique ensembles presented at this hypnotic production.
Rihanna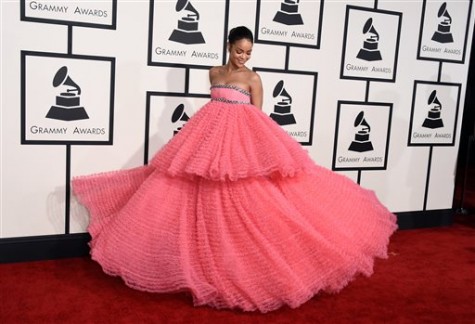 As Rihanna appeared on the red carpet, I could only think "what are you wearing?" Showing up in a Giambattista Valli, it was difficult to separate the flamingo-colored fluff from the gorgeous singer. Although ridiculed on social media as a "barbie cake," a review by Tom and Laurenzo showed a different take on the star's unique wardrobe choice. The popular fashion blog actually deemed it one of the top looks of the night.
"She doesn't care if people joke," the bloggers wrote. "She only cares that they're talking about her. Mission accomplished, we'd say. It was probably the Dress of the Night."
Iggy Azalea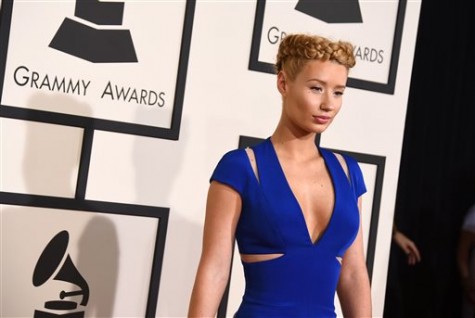 After a heated Twitter fight with Papa Johns when she ordered pizza off her cellphone, Iggy Azalea made a unique red carpet entrance to say the least. She strutted in a form-fitting blue Versace dress and a birds nest atop her head. Usually spotted with her long blonde locks, it is unsure what came over Iggy when she woke up that morning. But one thing is for certain, that helmet head look isn't working for her.
Miley Cyrus

In Alexandre Vauthier, Miley glided down the red carpet in a stunning black, floor-length gown. Red Carpet Fashion Awards said that her look made a positive, "moderately conservative statement." Much different than the oversized, fluffy, pink jacket she sported last year at the Grammys, Miley's style choice this year did not disappoint.
Anna Kendrick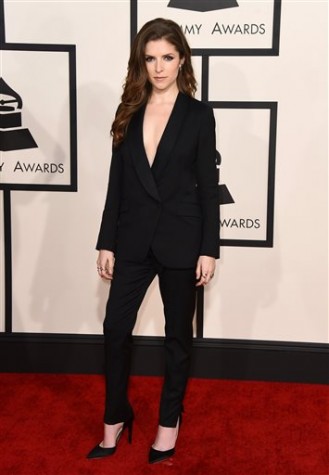 Classy as always, Pitch Perfect actress Anna Kendrick will be missed "when she's gone" after seeing her in a Band Of Outsiders pantsuit. She looked stunning as always in her simple attire, especially when going up against the familiar and excessive gowns worn at the event. Watch out for this celebrity as she performs at the upcoming Oscars.
Kat Graham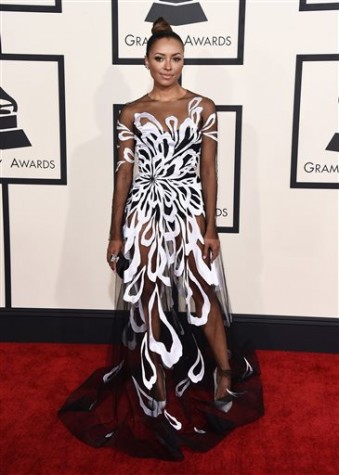 "Vampire Diaries" star Kat Graham wore a beautiful white and black Yanina Couture gown, paired with Sophia Webster pumps and a Swarovski clutch. This look was by far my favorite of the night. Kat managed to encompass the glitz and glam of the Grammys without going over the top. This is definitely a look to remember.
If you are as head-over-heels obsessed with celebrity style as I am, tune into the 87th annual Oscar's at 7 p.m. Eastern time on Feb. 22 for more of this year's elegant looks.