Huskies boys basketball upset in sectionals as Powers era ends
The Powers era at Naperville North came to a close Tuesday night as the Huskie men's basketball team was upset in the sectional semifinal to the Willowbrook Warriors.
The Naperville North Huskies (26-3, 15-1) were defeated by the Willowbrook Warriors (21-5, 7-3) by a final score of 47-43.
This was the last game coached by Jeff Powers (417-224), but he looks beyond the record when it comes to the legacy he'll be leaving.
"[The record] doesn't mean anything [to me], absolutely nothing," Powers said. "What's important is that we've built men of integrity, and we won a lot of basketball games along the way."
Senior Chris Johnson suffered a couple smaller injuries in the contest, including a scratch on his right eye, but was still able to finish with 12 points.
"One of the players went for a steal and caught my [right] eye, [the trainer] said it was a scratch in the right part of my eye," Johnson said. "I think it threw me out of the funk a little bit in the first quarter but I got back into it."
Johnson received high praise from Powers as he reflected on his Huskie basketball career.
"Chris is a gladiator and a warrior. I've been telling everyone he's the best big man and the best defensive player I've coached," Powers said.
Junior Thomas Welch led all scorers with 17 points, but with sophomore Everett Stubblefield and senior Ethan Schuemer combining for 32 points for Willowbrook, it was too much to handle.
"We want to take it game by game but maybe we got a little ahead of ourselves," Welch said. "We didn't concentrate today, we didn't find the shooters, didn't find our playmakers."
The lack of free-throws and three-pointers really hurt the Huskies, as the team shot 1-7 from the free-throw line in the fourth quarter and were only able to hit one three-pointer in the entire game.
"We didn't hit too many threes, if we had hit another three or two, that could have loosened up the game for us," Powers said.
After finding themselves down seven with four minutes remaining, senior Jared MacIntyre checked into the game looking to up the intensity on the defensive end of the ball.
"Coach just told me to go give a spark on the defensive side, that's what me, Zo [Ryan Laurenzo] and Kush [David Kushner] try to do when we come off the bench — just keep the energy up, " MacIntyre said.
The Huskies' season was a very memorable one, as they went on two win streaks of over nine games, swept crosstown rival Naperville Central, won the DVC title and the regional title.
"This was a good team to go out with," Powers said. "26-3 is pretty special. Conference champs, regional champs, Thanksgiving tournament win, it's a really good team."
The Huskie boys basketball program is set for a shake-up next season, with ten seniors heading out the door along with Coach Powers.
"Those guys have been like brothers to me," Welch said. "Coach Powers has been such a good mentor. I've always looked up to Chris [Johnson]. It'll sting for a while, it really sucks that we're losing so many seniors."
Powers could also testify for just how tight-knit this basketball team was.
"I wish I could do something about crying eyes. This team is a very, very close team. This one really hurts," Powers said.
Set to return next year for the Huskies are juniors Tom Welch, Caden Doyle, Braxton Mills and Netzah Aldana, who is still set to shoot in the three-point competition this Friday after finishing in second place at the regional contest.

About the Contributors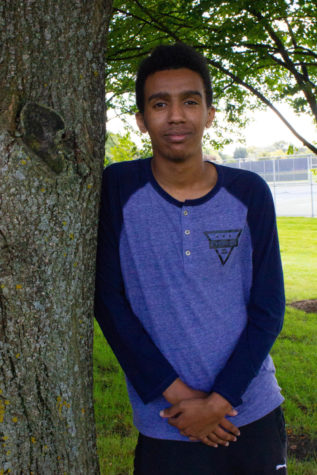 Kirubel Mesfin, Sports Editor
Kirubel Mesfin is a senior at Naperville North High School and serves as the Sports Editor and Multimedia Director for The North Star. He is looking forward...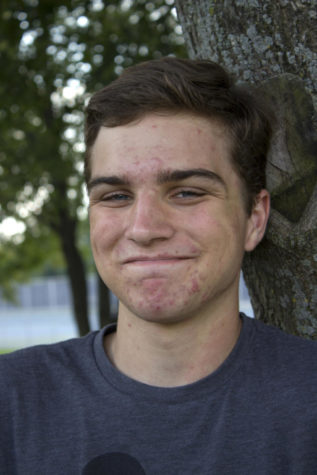 Jacob de Waard, Multimedia Producer
Jacob de Waard is a senior at Naperville North High School and is the Multimedia Producer for The North Star and The NOW. Jacob was born in New Jersey...