NNHS Boys Basketball DVC champs at end of regular season
The Naperville North men's basketball team won the DuPage Valley Conference title at home Wednesday night in a double-overtime thriller against the Wheaton Warrenville South Tigers.

The Naperville North Huskies (24-2, 15-1 record) defeated the Wheaton-Warrenville South Tigers (22-6, 13-3) in double-overtime by a final score of 37-35.
The defense was a necessity for both teams, as no team broke past the 30-point threshold until late in the fourth quarter due to the extremely slow pace. NNHS senior Kevin Lang led the charge on the defensive end with a handful of steals and a couple huge rebounds and loose ball recoveries in crunch time.
"Throughout practices, we do drills for rebounding and hustling where we have to dive on the ground," Lang said. "Coach really prepares us for that, and the 50/50 balls really matter in a game that was intense as this one."
After eight minutes of scoreless basketball that started with two minutes left in the fourth quarter, senior guard Jack Hill, who scored 11 on the night, hit what could have been the biggest shot of the regular season with a four-point play that put the Huskies ahead in the second overtime.
"I was ready the whole game to take my shot. My teammates do a great job getting me open every game. I have confidence in my shot and know I'll knock it down when we need it," Hill said.
There was a bit of a scare for junior Tom Welch, who added nine points on the night, when he was aggressively fouled attempting a putback.
"I got the [offensive] rebound and went up for a putback. They want[ed] to foul us because it's usually a bucket for us," Welch said. "I thought they came in a little too rough and didn't really go for the ball and hit my shoulder, which I'm still recovering from."
The Huskies' first meeting against the Tigers was without Chris Johnson and featured a recovering Welch; having a healthy roster made the difference tonight.
"There aren't too many adjustments we could make because they will hold the ball for so long. Our main adjustment was Chris getting the ball underneath," Head Coach Jeff Powers said. "He's such a great defensive player, he challenged and blocked a couple of those shots at the end and changed the game."
The Huskies will enter the playoffs as the number one seed in the Glenbard East sectional. NNHS will have a bye-round in the quarterfinals before playing the winner of Hinsdale Central and LaGrange on Feb. 27.
"We need to have the confidence to play like we know we can play as a team, no hero ball. We can for far [in the postseason]," Johnson said.

About the Contributors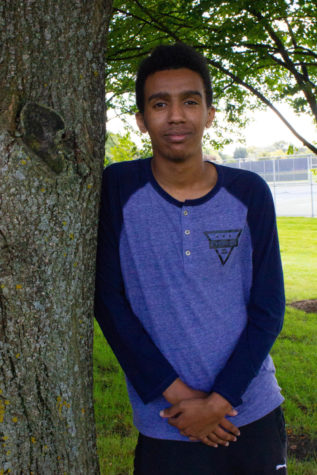 Kirubel Mesfin, Sports Editor
Kirubel Mesfin is a senior at Naperville North High School and serves as the Sports Editor and Multimedia Director for The North Star. He is looking forward to late-night writing sessions with the sports team and in-depth video making. In his free time, he's either at a school sporting event…or editing media from a school...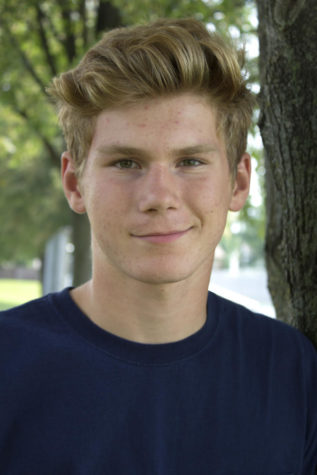 Drake MacIntyre, Staff Writer
Drake is a junior at Naperville North and a first-year staff writer for The North Star.  He is also part of Football and Wrestling at NNHS, as well as club Rugby outside of school.  Drake is hoping to pursue Journalism as a career in the future, and is excited to learn all he can by...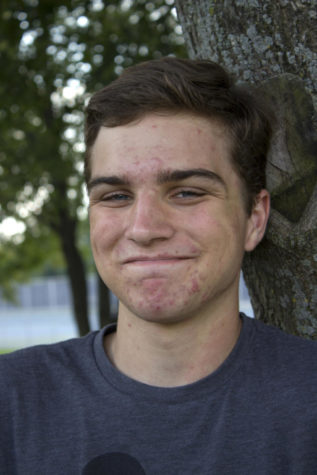 Jacob de Waard, Multimedia Producer
Jacob de Waard is a senior at Naperville North High School and is the Multimedia Producer for The North Star and The NOW. Jacob was born in New Jersey and lived on three different continents before moving to Naperville. He is also an aspiring photojournalist and pizza connoisseur.