Huskie boys basketball survives first quarter scare to win regional championship
Last night, the Naperville North Huskies men's basketball team overcame a huge first quarter deficit from Geneva High School to win back-to-back regional championships.
The Naperville North Huskies (26-2) defeated the Geneva Vikings (17-14) by a final score of 64-51.
Geneva was able to get off to a hot start, jumping to a 17-9 lead to end the first quarter before the Huskies were able to adjust and cut it to a 2-point game at halftime.
"The [coaches] basically told us every single kid on that team can shoot a three and they proved that in the first period," senior David Kushner said. "We did a better job closing out on shooters and that showed in the second half."
The Huskies' ability to force turnovers in the third quarter was a huge part of their 18-8 run, and it was the second unit that brought the defensive energy into the game.
"I think at halftime we realized that this was our last game at home and [could have been] our last game of the season, so we really brought it defensively in the second half– we starting forcing turnovers and getting open shots," senior Ryan Laurenzo said.
The bench brought the Huskies back in the game, and the starting guards put it away. Jack Hill (19 points), Jack Barry (16 points) and Kevin Lang (9 points) collectively made over 70 percent of the Huskies' points.
"[My] teammates did a great job getting me open. Our offense provided good shots for us because we did a good job moving the ball," Hill said.
Geneva's defense strategy contained 6'6" Tom Welch and 6'7" Chris Johnson's paint presence by sending multiple players at Welch and Johnson, leaving it to North's shooters to knock down their wide-open shots.
"They were really focusing on Chris [Johnson] and Tom [Welch] defensively, so we found the open guy and I was open in the third quarter a lot because the focus was on Chris and Tom," Barry said. He knocked down three 3-pointers in the third to help put the game away.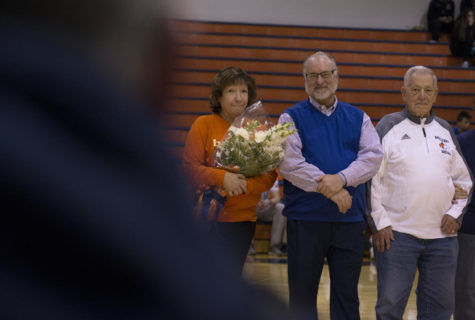 This was head coach Jeff Powers last game at the Madhouse on Mill, as he announced before the game he will be retiring from both teaching and coaching after this season.
"It was big win for us– we sent Coach off right. Now, it's survive and advance. The seniors don't want to go home, and we know for sure Coach doesn't want to either," Kushner said.
The Huskies will move on to the sectional semifinals to play against No. 5 seed Willowbrook High School (20-5) at Glenbard East High School this coming Tuesday. Tip-off is currently scheduled for 6 p.m.

About the Contributors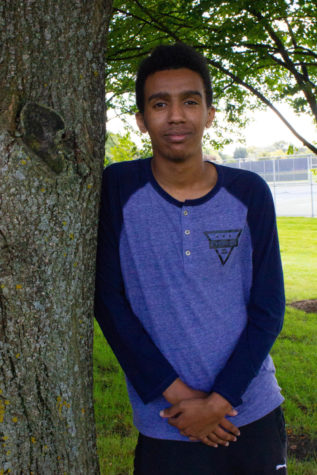 Kirubel Mesfin, Sports Editor
Kirubel Mesfin is a senior at Naperville North High School and serves as the Sports Editor and Multimedia Director for The North Star. He is looking forward...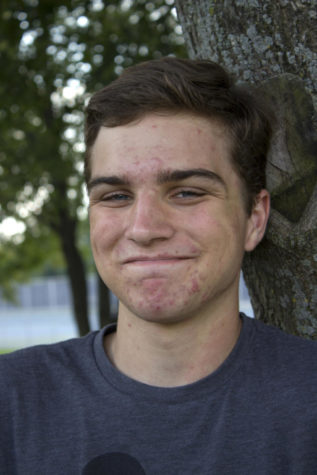 Jacob de Waard, Multimedia Producer
Jacob de Waard is a senior at Naperville North High School and is the Multimedia Producer for The North Star and The NOW. Jacob was born in New Jersey...