Huskie basketball playoff preview and in-depth season analysis
What a regular season the Naperville North men's basketball team has had.
After losing huge pieces of their roster after their playoff exit last season, many questions arose as to how the team would perform next year. Would there be a guard to fill the void left by current Miami of Ohio freshman Mitch Lewis? Would the current seniors be able to step up and fill in the 42.6 PPG that last year's seniors averaged? Could they go as far as last year?
The Huskies were quick to quiet their doubters, starting the season with the annual Hoops for Healing tournament where they dismantled Hinsdale Central, West Aurora and Oswego East with decisive wins to advance to the championship.
In that game, they played Proviso East, which happened to be the former school of now Huskies guard Jared MacIntyre. His all-around play against his former school (5 points, 3 rebounds, 3 assists, 2 steals) and center Chris Johnson's dominating paint presence was enough to seal the deal with a 59-50 win.
"I know that hustle plays give our team a lot of energy, I was just trying to set the tone with those plays. My shot wasn't really falling, so I had to find a way to be impactful and that was with my hustle," MacIntyre said that night.
The Huskies' first loss of the season came at the hands of Batavia High School, who beat the Huskies in the semi-finals of that tournament over winter break. The Huskies didn't have an answer to the Bulldogs final run and lost a close game 54-49, moving their record to 10-1.
After that loss, the Huskies were moved to the consolation side of the bracket, so one would think they'd take their foot off the gas a little bit. Not a chance.
An 85 point explosion followed their first loss of the season, with 18 points coming from both guards Thomas Welch and Jack Hill, who shot a combined 13-19 from the field.
"We came back after losing a tough game yesterday, and I thought the guys showed a lot of resilience and grit. The ball was moving, our defense was up. They could have easily been in a low but they really picked themselves up and did a great job," Head Coach Jeff Powers said that night.
They kept rolling through their next four games, all against DVC opponents, taking down Glenbard North, Neuqua Valley, Waubonsie Valley and crosstown rivals Naperville Central in a very close game that ended in a clutch defensive stop to seal the 44-42 win.
At this point, the Huskies had a conference-leading 15-1 record, and their stat sheets began to support the argument the Huskies knew all along. They had a big three.
Welch and Johnson continued their elite play from last season, averaging 12.9 and 13.4 points per game respectively, but bursting on the scene this season has been PG Jack Hill, who hasn't shied away from the spotlight, averaging 12.5 points per game and 46% shooting from behind the 3-point line.
"I knew I was going to have to prove myself," Hill said. "Chris [Johnson] and Tom [Welch] have really helped me fill that role. It's much easier to get open when opponents focus on Tom and Chris on defense."
All three players made the all-conference team, with Johnson being named unanimous MVP.
At this point, there was only one thing that could stop the Huskies. Injuries.
Chris Johnson, Thomas Welch, Jaden Dvorak, Jared MacIntyre and Marcus Lemanski have all had to deal with injuries in some way this season, but for every player that had to deal with injury, there was another player to step up.
Joe Bell, David Kushner, Jack Barry, Kevin Lang and Ryan Laurenzo all were available to join the starting unit, and all did at some point during the season.
"The whole bench really needed to step up [this season] and get rebounds," Kushner said. "That's usually what Chris [Johnson] and Tom [Welch] are doing, so we had to step up."
Chris Johnson was out for a period of time due to a concussion, and his paint presence was missed against the Wheaton-Warrenville South Tigers. With Johnson out, and Welch on a minute restriction as he recovered from a shoulder injury, the Tigers got the best of the Huskies in a close 39-36 loss. That loss was in mid-January.
And they haven't lost since.
The Huskies rattled off nine straight wins to close out the regular season, and topped it off with a DVC championship, sealing the deal with a double OT win against the same Tigers that beat them earlier that season.
NNHS hopes to ride this momentum into the playoffs as the number-one seed in their sectional and will be joined by DVC counterparts Naperville Central, Wheaton-Warrenville South, Wheaton North, Metea Valley and Glenbard North.
As the Huskies hold the number one seed, the most likely path (barring any upsets) to the sectional championship will be through Hinsdale Central (8-17, 4-8), Geneva (17-11, 7-4), Hinsdale South (19-6, 9-2), and then Benet Academy (23-4, 9-1).
Benet Academy is heading into the playoffs on a 14 game winning streak, and while they do occasionally light up the scoreboard, their defense is what wins them games. The Redwings have 19 games where they've held their opponents to under 45 points, but the Huskies have 18 games where they've scored over 55 points. If that game happens, it'll be a classic great-offense-vs.-great-defense basketball game.
Before the Huskies potentially face the Redwings, they have to beat Hinsdale South and Geneva.
If the Huskies take on Geneva, they are going to have to match their height. This normally is not a problem for the taller-than-average Huskies but Geneva has six players over 6'4" on their roster. More often than not, NNHS uses their size to their advantage and solid performances from everyone will be in order for a Huskie win.
For the Huskies to beat Hinsdale South, they're going to have to match and expose their guard play. Over half the players on their roster are listed as a point guard or a shooting guard, so look for Chris Johnson (12.8 PPG, 8 RPG, 2.5 BPG) to have a great game and for shooters to feed off of him.
First and foremost though, the Huskies will have to win their first game against the Hinsdale Central Red Devils. The Huskies hold the height advantage as the Red Devils have just two players over 6'4". The Huskies have five. Look for the team to pick up a statement win to kick off their playoff run, and ride that momentum into later games, as they were able to get a win against this same team to start the season.
The Huskies' first playoff matchup will be a home game tomorrow night against the Hinsdale Central Red Devils. Tip-off is at 6:00 p.m.

About the Contributor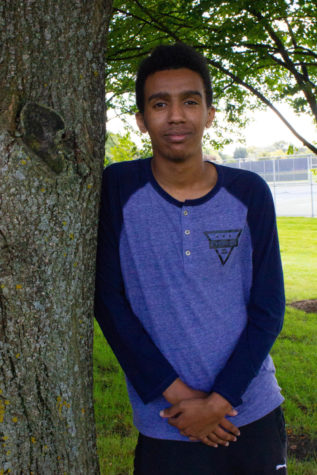 Kirubel Mesfin, Sports Editor
Kirubel Mesfin is a senior at Naperville North High School and serves as the Sports Editor and Multimedia Director for The North Star. He is looking forward...