Huskies cap off Hoops for Healing week with tournament win
After starting off the season 2-0, the Huskies traveled to Oswego High School to finish off the annual Hoops for Healing tournament, playing Oswego East on Wednesday and Proviso East on Friday for the tournament championship.
The Naperville North Huskies (4-0, 0-0) defeated the Oswego East Wolves (2-2, 0-0) by a score of 66-55 on Wednesday, and defeated the Proviso East Pirates (3-1, 0-0) by a score of 59-50 on Friday.
On Wednesday, the Huskies were up against a very athletic Wolves team, and coach Jeff Powers made sure to remind the Huskies of that during halftime.
"[During halftime], we just said that we have to concentrate on keeping them out of the middle. They're a very good, athletic team, they've been beating us to the middle and kicking it out for easy shots or dropping it underneath," Powers said.
Senior Chris Johnson had a great game (16 points, 8 rebounds, 4 assists), and was a big part in an offense that featured pounding the rock inside.
"We don't really play the game, it plays us," Johnson said, "If our shots are falling, we'll obviously take more 3's, and if we can get inside a little bit more to help spread the floor, then that's what we'll try to do."
In a game that featured the post, senior Jack Hill found other ways to impact the game, specifically his passing.
"Since they knew that I was shooting pretty well from last night [vs. West Aurora], it was easier to get defenders off me, so I'd pump-fake and drive and find open shooters and our low-post guys," Hill said.
On Friday, the Huskies led themselves to yet another Hoops for Healing tournament championship with their defense. Junior Tom Welch was instrumental on that side of the ball, and the game plan for their defense was effective as well.
"We know that their only shooter was #0, and everyone else looked to drive. Our guards did a good job of walling up and Chris and myself could come in from behind and get the block," Welch said.
The Huskies were able to keep their lead towards the end of the game due to free throws which sealed the deal for the defending Hoops for Healing champs.
"We haven't been shooting great from the line so far, so Coach had us shoot 50 free throws each during practice, and that really attributed to it. He knows what what we're doing wrong and how to fix it, and it showed tonight." Johnson said.
Another key to the Huskies win was the hustle plays from senior Jared McIntyre. He was instrumental in winning the 50/50 balls Friday night, and his hustle gave the Huskies an essential boost down the stretch.
"I know that hustle plays give our team a lot of energy, I was just trying to set the tone with those plays. My shot wasn't really falling tonight, so I had to find a way to be impactful and that was with my hustle," McIntyre said.
It's not too late to donate to the Hoops for Healing tournament, where proceeds go towards Camp Hope and the Edward Cancer Center. To donate, click here.

About the Writer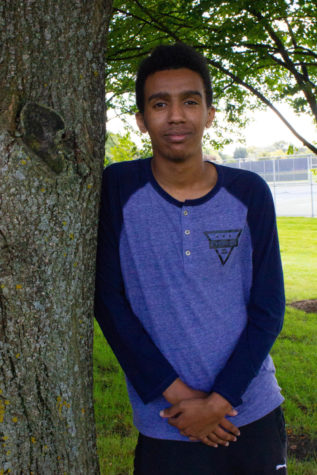 Kirubel Mesfin, Sports Editor
Kirubel Mesfin is a senior at Naperville North High School and serves as the Sports Editor and Multimedia Director for The North Star. He is looking forward...