Tough weekend for Huskie basketball as they pick up second loss of the season
The North Star's recap of the NNHS boys basketball team's weekend
Huskie basketball played back-to-back games Friday and Saturday against Waubonsie Valley and Wheaton Warrenville South. After finishing 1-1, Naperville North is now tied with the Wheaton Warrenville South Tigers in conference play with 7-1 records.
Not all wins are created equal, and that was evident as the Huskies won their first game in rather unsystematic fashion.
The Naperville North Huskies (15-1, 7-0) defeated the Waubonsie Valley Warriors Friday (7-10, 2-4) by a final score of 42-38.
The Huskies were without junior G/F Thomas Welch, who was out due to an undisclosed shoulder injury.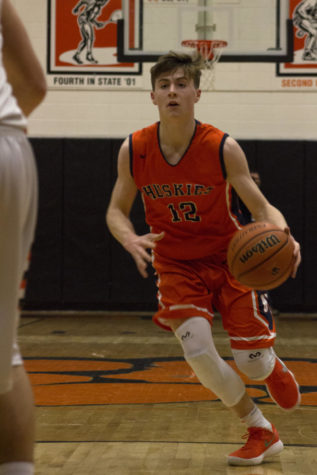 Jacob de Waard
"Welch had fallen and hurt his shoulder, he wasn't able to lift his arm all week," Head Coach Jeff Powers said. "He shot around a little bit today. Hopefully he'll be ready for tomorrow."
In his absence, Chris Johnson led the way for the Huskies with 15 points in a night where the Huskies had some trouble shooting the ball.
"For three years he's been our horse and our monster down there both offensively and defensively… he's now scoring 14 points per game. He'd probably get more if I can figure out a way to get him the ball," Powers said.
Senior transfer Jared MacIntyre lifted the Huskies in the second half with a couple of 3's, and Powers was very pleased with how he's fit in so quickly.
"He distributed the ball and got a couple of assists when we weren't finding anybody," Powers said, adding that the guards "got to learn time and score… I think we turned the ball over twice at the end, which we shouldn't have."
Although the Huskies got the win, the free throw woes continued as the Huskies shot poorly from the charity stripe.
"Four or five for twelve. Either one is not very good, we got to get better at that. These kids did not shoot the ball good at any aspects today," Powers said.
Saturday night was different, as the score was once again considerably lower than usual for the Huskies, and ended up on the wrong side of the scoreboard for the second time this season.
The Naperville North Huskies (15-2, 7-1) were defeated by the Wheaton Warrenville South Tigers (13-3, 6-1) 39-36.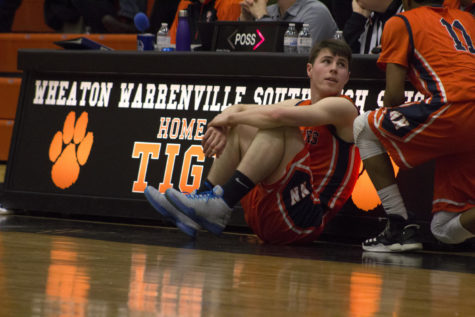 Jacob de Waard
In addition to G Tom Welch slowly coming back from a shoulder injury, the Huskies were without C Chris Johnson, who suffered what is thought to be a concussion in their previous game according to Powers.
Starting in their places were senior forwards David Kushner and Marcus Lemanski.
"The whole bench really needed to step up and get rebounds and I thought we did a good job of that, which is usually what Chris and Tom are doing," Kushner said.
The high energy game eventually built up to a heated exchange near the end of the 4th quarter, resulting in double techs being called on G Jack Hill and Tigers G Chase Stebbins.
"We were just caught up in the moment, the intensity was high, everyone is trying to win. Just a lot of competition," MacIntyre said.
Guard play, in general, was much improved last night in the eyes of Powers.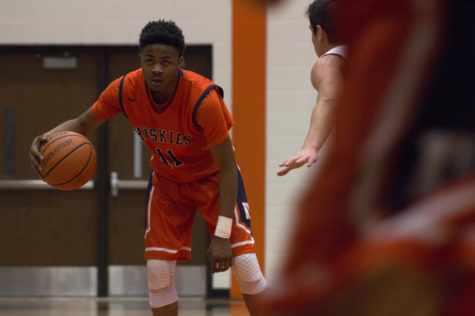 Jacob de Waard
"Jared was outstanding, Jack was outstanding, as was Ryan. Kevin Lang defensively, outstanding. Nothing but praise for our guys. Good ballgame, they're a great team too. When you're at their gym, without our best player, they beat us." Powers said.
The Huskies continue their season next Friday at home against the 7-7 Mustangs of Metea Valley. Tip-off is scheduled for 7:30 p.m.

About the Contributors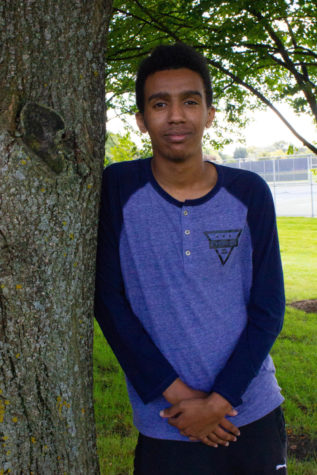 Kirubel Mesfin, Sports Editor
Kirubel Mesfin is a senior at Naperville North High School and serves as the Sports Editor and Multimedia Director for The North Star. He is looking forward...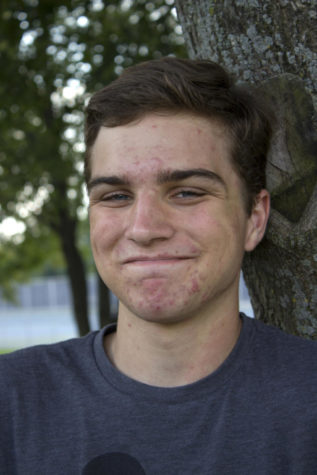 Jacob de Waard, Multimedia Producer
Jacob de Waard is a senior at Naperville North High School and is the Multimedia Producer for The North Star and The NOW. Jacob was born in New Jersey...