Let's lunch: how to elevate your school lunches
Don't know what to make for lunch? I've got you.
The return to school has meant a lot of things: new classes, football games, homework; yet, the same question persists: what should I have for lunch today? If you are anything like me, the only respite for mid-day boredom and in-class naps is the thought of 6th period: lunch time. I hate to break it to you underclassmen, but unless you have the coveted option of off-campus lunch, you are left to your own devices. While it may seem like a daunting task, I'm here to tell you that skipping the ever-so-convenient lunch line is possible, certainly delicious and not that difficult. So, here are my best tips for improving your school lunches: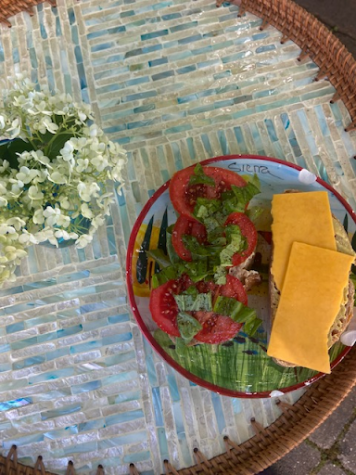 First up on my list is the simplest of them all: the elevated turkey sandwich. Growing up, my only memories of turkey sandwiches were the ones my Great-Uncle Sam would make for me every afternoon at his lake cabin during the summer. Sandwiched between two thick slices of toasted whole-wheat sourdough bread was a layer of smoked turkey, a spread of dijon mustard, crunchy lettuce, a juicy slice of heirloom tomato coated in salt, pepper, basil and two slices of aged cheddar cheese. Although we may not always have fresh lettuce, tomatoes and an array of herbs in our refrigerators, an elevated turkey sandwich is still within our reach. Work with what you've got! I know that packing a lunch may add another thing to your to-do list, but I'm confident that you are capable of whipping together a turkey sandwich, and with the help of my Uncle Sam, making it easy and delicious. 
Ingredients:
Whole-wheat sourdough bread (or any bread of your liking)

Lettuce

Dijon mustard

Heirloom tomatoes

Aged cheddar cheese (any cheese you prefer!)

Basil (crucial!)

Salt and pepper

Pesto sauce
Instructions:
Toast your bread—trust me, this makes all the difference.

Next, spread pesto on one slice of  bread and dijon mustard on the other. 

Lay down your cheese, again I recommend aged cheddar, then your lettuce, turkey, and lastly, your tomatoes.

For the tomatoes, sprinkle them with salt, pepper, and a generous amount of basil.

Cut your finished sandwich in half and wrap in aluminum foil.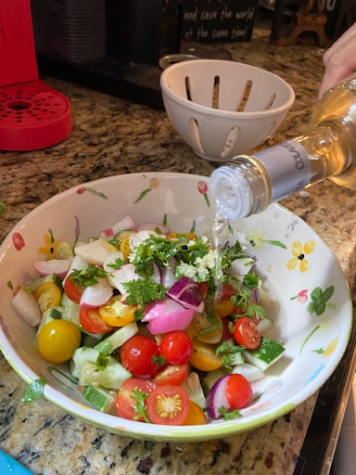 Our next recipe is a new lunchtime favorite of mine. If you have never heard of Israeli Salad, let me introduce you. Israeli Salad is a traditional Middle Eastern dish consisting of an array of fresh vegetables, coated in a light dressing. While I admire the original recipe, students need a little more substance to get us through the day. Adding pearl couscous and feta cheese, or any additional protein or carb, gives this refreshing lunch more substance. If you are looking for the freshest of ingredients, the Naperville Farmers Market, located in the 5th Avenue Train Station parking lot on Saturday mornings, has a wide variety of produce for you to choose from. The market runs until November so be sure to get all your veggies before then!
Ingredients:
½-1 cup pearl couscous

½ cup Feta Cheese (occasionally I like to add leftover grilled chicken instead)

2-3 mini cucumbers

1 cup grape tomatoes, cut into halves

½ cup of sliced radishes

1 finely chopped shallot or ½ cup of chives

1 small bunch of cilantro, finely chopped

1-2 cloves garlic 

Juice of 1 lemon

1 splash of white wine vinegar

A generous drizzle of olive oil

Salt and pepper to taste
Instructions:
Cook couscous according to instructions on its box and let cool in the fridge.

Chop all vegetables and put into a bowl. 

Dress with lemon, white wine vinegar and olive oil.

Combine couscous and Israeli Salad and finish with feta cheese. Put in a safe-sealed lunch container. 

Sometimes I like to bring a pita to school and assemble the salad inside the pita. 
Next up is another one of my current favorites: chicken salad. Almost every day of this school year, I have come home during my off-campus lunch period because I crave nothing but homemade chicken salad. However, this simple favorite has room for improvement. I have a couple of ways I like to spice up my recipe: one, portion out your salad into butter lettuce cups to make chicken salad boats, two, use some crackers as a scooping vessel or three, put it in between a ciabatta roll or tortilla. This recipe is incredibly filling, flavorful and most importantly, super easy.
Ingredients:
Chopped, cooked chicken (use store bought rotisserie chicken to make your life easier)

2 stalks of celery, chopped

2-3 green onions, finely chopped

Large bunch of halved green grapes

½ a cup of mayonnaise  
Or if you'd prefer a sweeter version…
Chopped cooked chicken

½ a cup of cranberries

¼ cup of pecans

1 tablespoon of honey

½ cup of mayonnaise
Instructions:
Combine all ingredients in a bowl and stir together.

Store in an air-tight container until you're ready to eat. Don't forget your crackers, lettuce, ciabatta roll, tortilla or anything else you would like to eat it with.
If you thought I couldn't go easier than the turkey sandwich, think again. I'm here to make your life even easier.  Have you ever walked into Starbucks,stared at their refrigerator, and eyed the "protein box," but don't want to spend more money? That was a smart choice because they are ridiculously cheap and simple to make yourself. Let me teach you how to build one. I recommend buying a lunch container with dividers, simply for aesthetic and ease purposes. Our first priority is the protein, the ingredient you base the rest of your box around. Some protein options include the following: hard boiled eggs, any kind of nut, cheese, hummus, edamame, chickpeas, greek yogurt or sliced deli meat. Feel free to choose multiple or even double up on protein sources. We also want some color in the box, so your favorite vegetable or fruit that pairs well with your choice of protein will do. I would also incorporate some sort of whole-grain like English muffins, crackers or even toast. Below I will list some of my favorite combinations to help give you some inspiration. The best thing about these lunches is that they are completely customizable, satisfying and incredibly easy to prepare!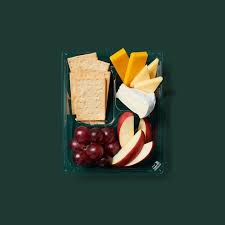 Combo #1
Cheddar cheese

Pita chip crackers

Toasted edamame

Garlic hummus

Baby carrots

Mini cucumber
Combo #2
Peanut butter

Chocolate chips

Sliced apple

Candied pecans

Cheese slices (if you haven't tried an apple with cheese combo you are missing out)

2 hard boiled eggs sprinkled with salt and pepper
Combo #3
A cup of greek yogurt

Sliced strawberries and blueberries (at home I like to add bananas but find them hard to bring to school)

Granola

English muffin with peanut butter
I hope you found these recipes helpful! Prioritizing the creation of  a healthy, satisfying and delicious lunch is vital in keeping us well nourished and able to concentrate throughout the long school day.
Happy lunching!