Staff editorial: Changing racism starts with us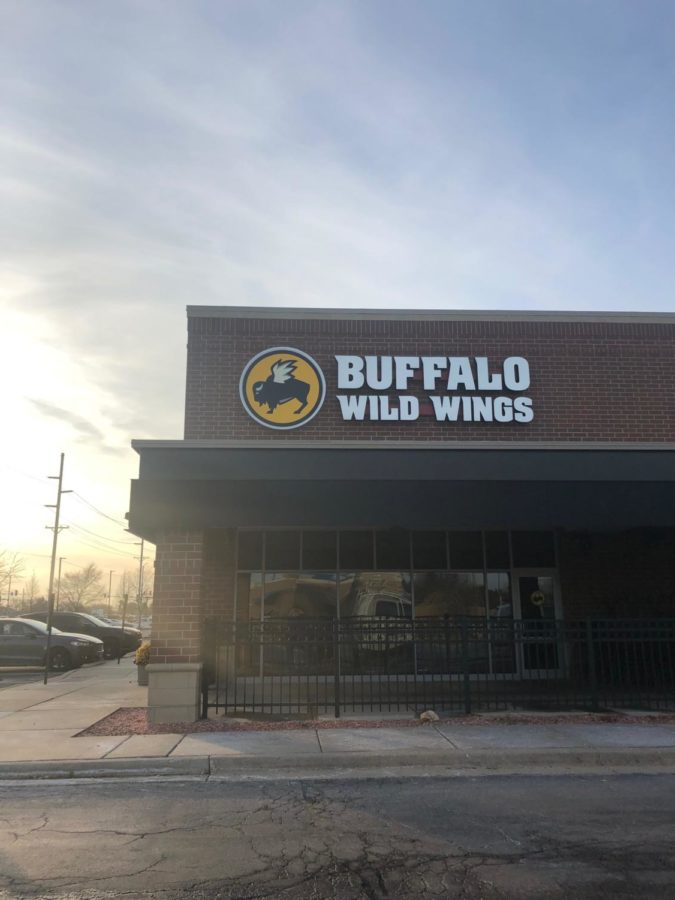 In 2019, Lori Lightfoot became the first black female Mayor of Chicago, Congress swore in the most diverse group of lawmakers in history, and there were a record number of black winners at the Academy Awards. And yet, America—including Naperville—still can't leave racism behind.
In light of recent events within our community, The North Star believes that Naperville North students need to recommit themselves to creating an inclusive learning environment by actively taking a stand against hate in their everyday actions.
Out to celebrate a child's birthday at Buffalo Wild Wings on Oct. 26, a group of children and their parents were seated at the location on 75th Street east of Route 59 when a host asked one of the customers about their race. A manager later asked the group to move because one of the restaurant's regular customers didn't want black people sitting near him, leading the group to leave the restaurant, according to a Facebook post from one of the mothers in the group. The customer has since been banned from all BWW locations, and the two managers involved in the incident were fired. At a Nov. 5 press conference in Aurora, the families involved in the incident urged Buffalo Wild Wings to adopt a zero tolerance policy towards racism and add additional screening before hiring employees, among other changes.
Naperville North High School is no stranger to racially motivated incidents. Many students remember a 2017 video of two NNHS students, since graduated, in which one of the students used a racial slur. The video caused national outrage and showed that NNHS still had a long way to go to make our school an inclusive place for students of all backgrounds.
For Nigerian American senior Miriam Ibrahim, the video was an example of the type of racism that can make students of color feel unsafe at school. Naperville North students can be more inclusive by making an effort to be educated on what is and isn't appropriate behavior in regards to other cultures, according to Ibrahim, and her biggest piece of advice to students is to be kind.
"Make sure that you stay informed," Ibrahim said. "Listen to that little voice in your head telling you that 'this isn't right,' because, again, it usually probably isn't right."
Racism is ingrained in our country's roots and culture, and, according to the National Association for the Advancement of Colored People, has led to systematic oppression that manifests itself in higher incarceration rates and lower employment rates for African Americans. Our parents and their parents failed to eradicate our country's prejudices, so it is up to us to forge a stronger fight against hate. By acting instead of enabling, we can change the culture that allows racist events to happen. This requires actively standing against acts of hate that occur every day—whether they be homophobic jokes, Anti-Semitic comments or racist slurs. 
In the Southern Poverty Law Center's guide on fighting hate, the first step experts recommend is to act. If a hate-motivated act happens to you, SPLC recommends reporting the incident, speaking of it to the press and researching your legal rights. Your story has the power to motivate others and improve your community's inclusivity, and your voice deserves to be heard. 
District 203's policy on harassment outlines a five-step procedure for reporting allegations of discrimination, starting with the notification of the building's top administrator within 30 calendar days of the event. According to Dr. Rakeda Leaks, District 203's Executive Director of Diversity and Inclusion, telling a trusted adult is the best thing for a student to do if they are the target of a hate-motivated act. She believes that having conversations about these incidents and being allies to our peers will help make school a more inclusive place.
"The more we know and understand each other the less likely we'll have these instances," said Leaks.
Seniors Stephanie Uribe and Cristian Hernandez, co-vice presidents of Latin American Student Association (LASA) at North, both feel that a way to make NNHS more inclusive is to be more aware of other students' cultures and backgrounds. For Uribe, the event at Buffalo Wild Wings is an example of a situation where action against racism is needed. 
"You can't be a bystander. You have to say something. If you see something that's not right, say something about it, don't just leave them hanging," Uribe said. "Be nicer, support each other. It doesn't have to be just Latinx or BSLA, [Black Student Leadership Association] just support each other as a whole."
Both students said that LASA made them feel more included at North, and that the cultural groups at the school help create a community for students to relate to others with similar backgrounds.
"The fact that there are cultural groups like LASA or BSLA is really a comforting feeling to students of color because they feel like there is more of a community for them and they're accepted and understood by people who are just like them," Hernandez said.
Ultimately, school should be a place to learn, regardless of race, sexuality or religion, and it's up to the entire community of Naperville North to make the school a welcoming environment for all. Racism is not innate, it is learned, and the only way to stop a cycle of oppression is by being allies ourselves. It is our job to be upstanders instead of bystanders, to be informed instead of ignorant, and to teach our children love instead of hate. Inclusivity is crucial to a proper learning environment, and progress toward that goal starts with making the conscious decision to change our actions.
This staff editorial was written by Rachel Hale.