Column: "Music's Biggest Night" lacked diversity and inclusion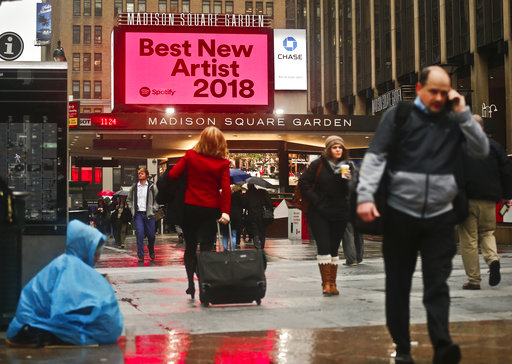 For an award show that was commended for having such a diverse set of nominees, the 2018 Grammy Awards certainly didn't deliver in terms of change or innovation. Instead, this year, I felt the same disappointment that I felt last year. And the year before that.  
Take, for example, the fact that the only female artist shown accepting an award was Alessia Cara and only 17 women won out of 86 possible awards (if you don't count Rihanna being featured on Kendrick Lamar's "Loyalty").
While Kesha's heartfelt performance of "Praying" backed by a chorus of female artists was one moment on a short list of the night's standouts, it felt cheapened considering Ed Sheeran beat her (and three other women) out for Best Pop Vocal Performance– yet he wasn't even there.
Even worse, Lorde was the only female Album of the Year nominee and the only one not invited to do her own performance.
Topping it off with the fact that the Grammys President even went as far as to say that women in music need to "step up" in order to win more awards– it seems this award show took the music industry two steps backwards in a long battle for respect towards female artists.
And interestingly enough, one of the biggest "shocks" of the night wasn't really a shock at all.
When Bruno Mars took home the award for Album of the Year over Kendrick Lamar, Lorde, Childish Gambino and Jay-Z, people were outraged. Before the show, it was commonly thought that either Kendrick Lamar's album "DAMN." and to a lesser extent, Lorde's "Melodrama" would take home the night's biggest award.
While "DAMN."– an album that brilliantly leads the pack lyrically and sonically– and "Melodrama"– an expertly-crafted outpour of emotion– are dramatically different, they both feel as if they're doing something new for their respective genres. They're paving the way for more visual, more cohesive albums in the future. This year, both Lorde and Lamar, and in similar ways, fellow nominees Childish Gambino and Jay-Z, were artists in the truest sense of the word.
But the fact that none of these artists would walk away with the night's biggest award isn't a surprise at all: The Recording Academy doesn't typically favor these inventive, trailblazing albums.
Take a look at the last three Album of the Year winners: Adele's "25," Taylor Swift's "1989" and Beck's "Morning Phase"– all of them won over albums praised for advancing the way we think about and share music (Beyoncé's "Lemonade," Kendrick Lamar's "To Pimp a Butterfly" and the self-titled album by, you guessed it, Beyoncé again). As far as the Grammys are concerned, a traditional, easy-to-swallow album will win over one that pushes the social conversation forward any day.
Especially since 2017 was the year where hip-hop officially became the most popular genre in America, "DAMN." winning Album of the Year (and being only the third hip-hop album in history to do so) would have marked a turning point in the way the industry views music, but The Recording Academy is clearly still stuck in the past.
That's not to say that "24k Magic" is a bad album by any means. Mars is certainly one of the most talented artists of today; he created a feel-good album with several chart-toppers, but it was still easily the least groundbreaking album out of the five nominations.
And to say it's the best album out of those five?
It seems like once again, The Recording Academy is choosing to stick to outdated notions of what makes an album the best and not considering what trends, movements and genres reflect our culture in the present day.
The bottom line is that our world is changing and music is changing with it; an award show that touts itself as "Music's Biggest Night" can't afford to stay in the past. It's time to move forward.

About the Writer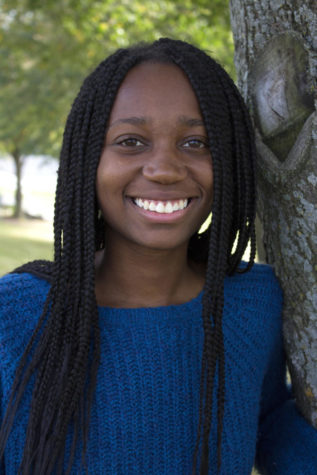 Jayla Butler, Graphics Editor
Senior Jayla Butler is excited to tackle her second year on staff as The North Star's very first Graphics Editor! She is looking forward to enhancing...