Daily late start is still necessary for student health
Tuesday morning, students walk into their first hour classes bleary-eyed and exhausted. A little over a day and an hour later, those same students walk into their first hour classes refreshed and well-rested. The difference? Wednesday late start allows students to dodge the repercussions of inadequate sleep.
Last March, the District 203 Board of Education voted to change the high school schedule from a once a month late start to a weekly late start. Since the inauguration of a weekly late arrival, students have been starting school one hour and 15 minutes later every Wednesday. Weekly late arrival enables students to get enough sleep Tuesday night. But adequate sleep once a week is not enough.
According to a recent survey conducted by The North Star of Naperville North students, 65.5 percent of respondents report feeling more rested on Wednesdays than other weekdays.
In that same survey, 65.5 percent of respondents report going to sleep at the same time on Tuesday nights as ordinary school nights and 78.6 percent wake up between 40 minutes and two hours later than normal on Wednesdays. This means the majority of respondents sleep an extra one to two hours once a week due to Wednesdays' late arrivals.
Students' improved feelings on Wednesdays may be attributed to their opportunity to attain a sufficient amount of sleep Tuesday nights. Due to changes in brain chemistry during adolescence, teenagers can have difficulty falling asleep before 11 p.m., according to the National Sleep Foundation (NSF). As a result, teenagers need more time to sleep in the morning to meet the NSF's recommended nine hours of sleep per night. Without enough sleep, students' mental and physical health can suffer.
These extra hours of sleep are vital to sleep quality and overall health, as rapid eye movement (REM) sleep occurs in the final 10 minutes to an hour of a sleep cycle. The REM portion of sleep is responsible for memory consolidation and mood regulation. Without sufficient REM sleep, productivity and alertness may be compromised. Additionally, students who do not get enough REM sleep may face academic setbacks.
It is crucial that students get adequate sleep every night. The only way for the district to ensure this is by implementing late arrival every single day, Monday through Friday.
If that isn't compelling enough, a 2017 Rand Corporation study suggests that pushing school start times to 8:30 a.m. every day could benefit the U.S. economy significantly. The study determined an $8.6 billion gain to the U.S. economy after two years, already topping the initial costs of delaying school. The study also projected an $83 billion hike within a decade, and a total gain of $140 billion after 15 years. The study cited increased student productivity, improved mental and physical health, and improved public safety as probable reasons for the economic gains.
In light of studies that support the need for later high school start times and a positive student response in weekly late arrival's first semester in action, improvements can still be made.
Four out of five days of insufficient sleep still plagues students. The District 203 Board of Education should acknowledge that a later everyday start time is fundamental in students' efforts to get adequate sleep, and adequate sleep is fundamental to student success.

About the Writer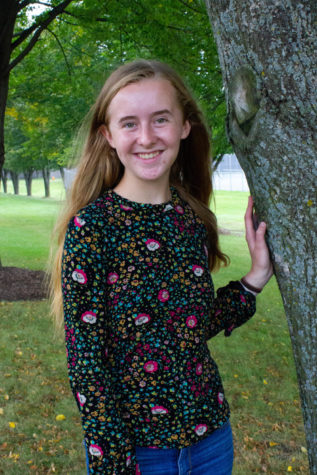 Emily Welp, Features Editor
Emily Welp is a senior at Naperville North High School and is returning for her second year on The North Star staff and her first year as features editor....