Senioritis hits hard
It took me one month to write this story. Not because I couldn't get the interviews or I didn't know how to format my thoughts. Ironically, I just had major senioritis.
The phrase is heard often around the school, but what exactly is senioritis?
Senior Lily Dholakia, who recognized her own mild case of senioritis, gave her definition.
"[Senioritis is] the feeling of not caring about high school anymore. You know you're graduating and going to college so you stop caring about your classes and only want to have fun," Dholakia said.
With that in mind, most seniors prioritized college applications over homework during first semester. NNHS senior Jimmy Coffey explained his trouble with this.
"I had so much to do with [college applications] that I neglected my school work," said Coffey.
With spring break just around the corner, the term "senioritis" has been expressed by a lot of fourth-year students. But if they know that this problem exists, why not fix it? Coffey explained how laziness affects the need for a change.
"People do recognize that senioritis is a problem, but [they] don't think it matters in the long run," Coffey said.
Although some might hate to admit it, what you do your senior year, regarding grades and involvement impacts your future. When you start your career, employers may not ask about what you did in high school, but that doesn't mean colleges don't care about your senior-year grades.
University of Southern California and Boston University are some of the many colleges that ask for a senior's transcript that includes their seventh semester. Others like Michigan State remind students that their final year of high school should stay consistent with past years and even threaten to take away scholarships if there is a significant decline in ability and rigor.
But what can you do? Backing off during the homestretch of your high school career is a shared experience for many seniors. Both Coffey and Dholakia know they have the dreaded senioritis, but strive to motivate themselves to get over it.
Usually to keep up with her work Dholakia just has to will herself to do so. Her friends try to motivate her to do her work as well. However, Jimmy Coffey confesses that he does nothing to cure his senioritis.
"Personally, I don't," said Coffey. "But a lot of my friends tell themselves that it still matters."
Maybe there is no cure for senioritis, but hopefully, we can all pull it together long enough to get the long-awaited diploma.
About the Contributor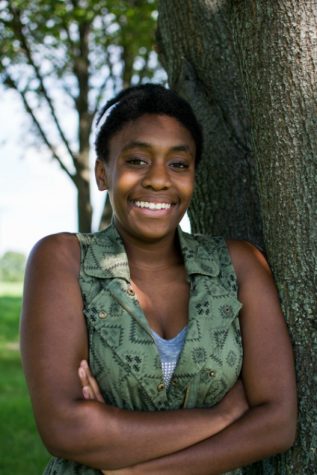 Alex Gray, Staff Writer
This is Alex's last year at Naperville North and first year on The North Star. Music and controversial topics are her favorite things to write about. She...