Dan Bridges: The rise and fall of a hero, as told by Twitter
Hang on for a minute...we're trying to find some more stories you might like.
Twitter was abuzz after District 203 cancelled school on Wednesday, Jan. 7 and Thursday, Jan. 8. Naperville Twitter users made memes to both celebrate and scold District 203 Superintendent of Schools Dan Bridges. Bridges is the one who ultimately makes decisions regarding school opening and closings, but according to District 203 Director of Communications Michelle Fregoso, he does make the decision after consulting other educational entities. Bridges consults the Board of Education, other DuPage superintendents and elementary and secondary education representatives – all to ensure student safety, Fregoso said.
"It's just not a decsion that's made easily," Fregoso said. "That's why it takes a long time to come to one."
Regardless of the process, Bridges was the one the Internet deemed a hero for cancelling school Wednesday and Thursday but then condemned a villain for calling school on Friday. Here is the tale told through Twitter.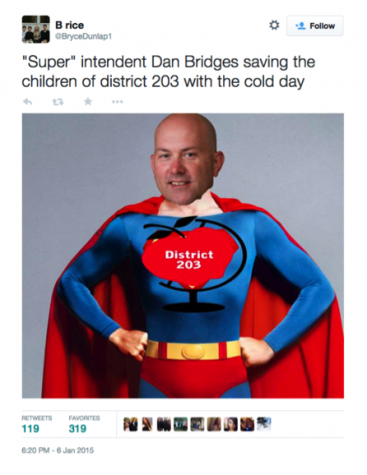 On Tuesday night, these meme was created calling Bridges "Super" intendent. Super indeed. The creator, @BryceDunlap1, was at it again on Thursday.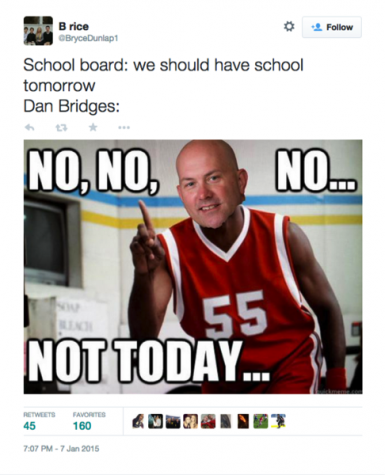 Thank you, terrible Photoshop jobs, for this incredible image spoofing the Geico commercial featuring retired NBA player Dikembe Mutombo.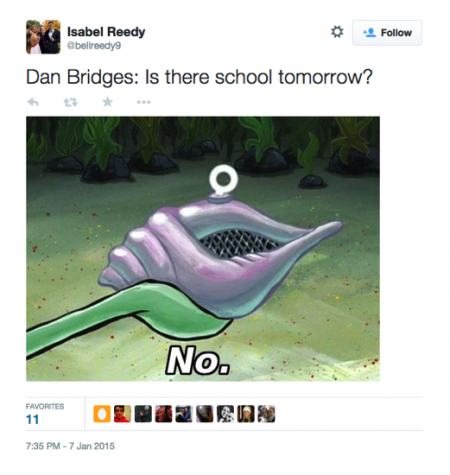 When Dan Bridges could not be reached at the district offices, @bellreedy9 thought she might reach him via the conch shell from "SpongeBob SquarePants."
Some even called for Dan Bridges to run for President in 2016. Still no word from the District if Bridges does intend to enter the race.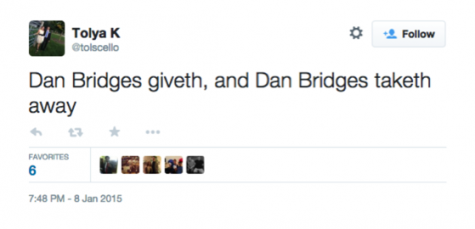 Solemn news came Thursday night after the District announced school would convene on Friday, Jan. 9. This is when Bridges fell from his esteemed throne in the Twittersphere.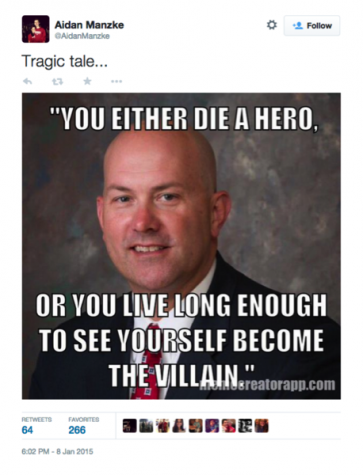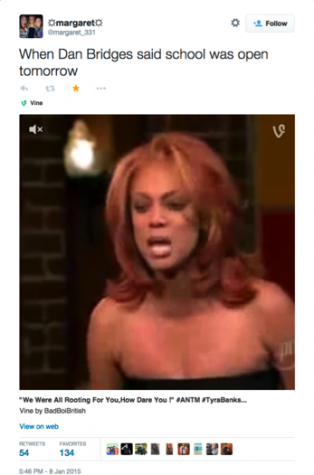 Even Tyra was disappointed with Bridges after he didn't call a third cold day. "I was rooting for you, we were all rooting for you! How dare you?" America's Next Top Superintendent.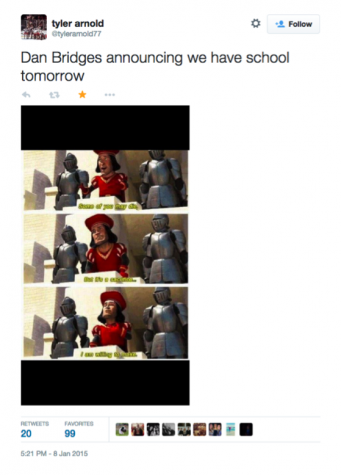 This is my favorite Tweet from Thursday night. It features Bridges as Lord Farquaad from "Shrek." "Some of you may die. But that is a sacrifice I am willing to make."
Finally, some students had had enough of people "attacking" Bridges via Twitter and came to his aid. Just as Bridges had once protected them from the bitter cold, a select group of Naperville Twitter users defended Bridges against the icy comments on Twitter.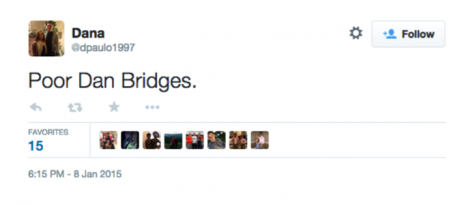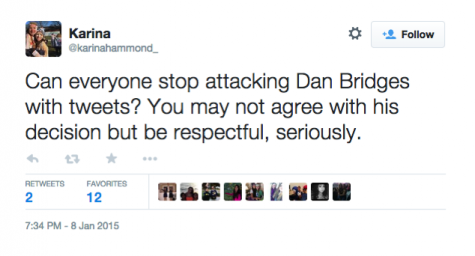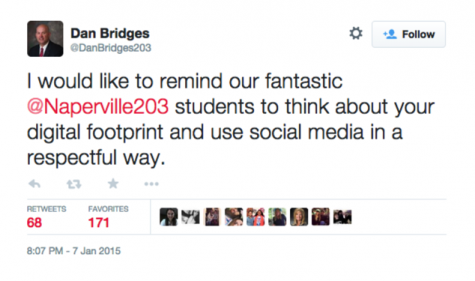 Bridges himself took to Twitter to remind students to be mindful of their digital footprint. Fregoso said that criticism and compliments come with any job, like superintendent, where someone is making important decisions.
"Mr. Bridges has a sense of humor just like anyone else," Fregoso said. "He's gotten a few chuckles out of a few of them."
So, it would seem that this whole story was not just about one man. No, it was a story about the courageous people of Twitter – those who dared to make us laugh and those who dared to defend the once hero, Dan Bridges. And it was a story of those left wondering if Bridges will ever return to his job as snow day hero. To this, I say: he's the hero Naperville deserves, but not the one it needs right now.