Student Technology Advisory Committee provides new student voice to District 203 Chromebook selection
Naperville North students who like their Chromebooks a little better than last year might want to thank their classmates in the Student Technology Advisory Committee (STAC).
The committee of 13 NNHS students evaluated five Chromebooks from Lenovo, HP and Acer over the course of last semester. STAC members gave feedback about each model after about a week of use in place of the previous Dell Chromebook 11, with the majority opinion favoring the Acer Chromebook Spin 511 that is now used. Junior Shanay Shah, chairman of STAC, felt that many in the committee saw a unique opportunity to influence district decisions after STAC's introductory meeting. 
"We thought we were part of this new development, something that we could actually affect change at a certain level, because not many students get that type of opportunity," Shah said.
District 203's director of Information Technology Infrastructure, Joe Jaruseski, invited NNHS and Naperville Central students to join STAC through an email in October 2018, announcing who was selected for each school's committee in late November 2018. STAC was almost completely focused on selecting Chromebooks last year, and committee members said they generally wanted better durability and a stylus/tablet feature. As part of the selection process, Shah — along with junior Maeve Conneely and two NCHS students — attended the "Best and Final" presentation, where they, along with district officials, heard from and questioned representatives from each company about their products.
"I was very happy that we included them [at the presentation] because they asked some really good questions," Jaruseski said. 
STAC members gave feedback on the five models by submitting a survey after their week of use. After all the data was compiled, District 203 Information Technology (iT203) staff gave a presentation breaking down the ratings and opinions of the two committees on each Chromebook. Although she would have liked to have more input closer to the final decision, junior Alayna Nguyen felt this made their feedback worthwhile. 
"They really took that [our feedback] into account and that was a major part of the decision making actually, which made us feel like our opinion was valued," Nguyen said. 
Jaruseski felt similarly about the impact of student input.
"Combining the interaction from that meeting [the Best and Final], along with what we got from student STAC members as evaluation results… we were able to make a much more fully informed decision as to where to go next because we had a formal student voice involved," he said. 
According to Jaruseski, the Spin 511 Chromebooks are leased for three-year cycles, which he said was more appropriate than the four the Dell Chromebooks were leased — although he expects the relatively new Acer model to be more durable and last longer. 
Speaking about the future of STAC, Jaruseski hopes it will further the student body's voice in iT203 decisions and said there are plans to work with the committees on cybersecurity.
"We want to have STACs at each high school to be the trusted voice of the student population into IT [information technology] decisions, directions and rationale for how we enable students to be educated with technology," Jaruseski said.
The Student Technology Advisory Committee is currently accepting applications here until Friday.
Leave a Comment
About the Contributors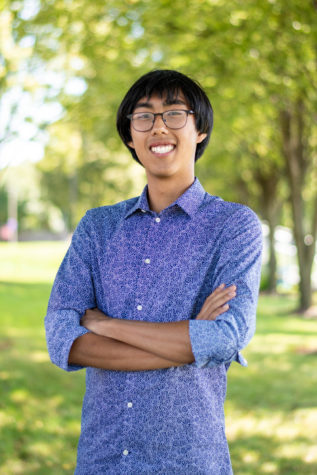 Nicholas Chen, Hard News Editor
Nicholas Chen is a senior returning for his second year at The North Star as Hard News Editor. Continuing his quest to achieve news enlightenment, he hopes...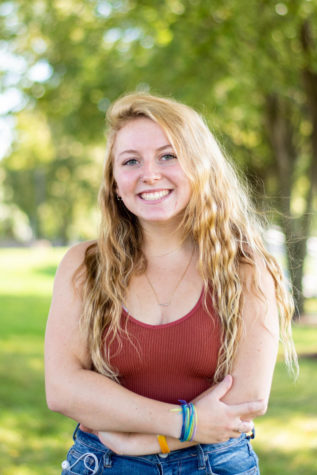 Payton Schield, Staff Writer
Payton is a senior at Naperville North, and is excited to be a first-time staff member at The North Star. She focuses on photography, but is excited to...