Another high-scoring night keeps the Huskie boy's basketball season undefeated
The domination continued for Chris Johnson and Thomas Welch as Huskie basketball put down the Tigers in commanding fashion.
The Naperville North Huskies (7-0, 1-0) defeated the Joliet West Tigers (4-2, 1-0) by a final score of 82-58.
The Huskies went into this game with a massive size advantage, as three out of of the five starters stood at or above the Tigers' tallest player.
"We ran the first two plays for [Johnson and Welch] to get the ball, and we didn't want to run into their double teams, so we went high-low with Tom and Chris. They're very good at doing that together and they feed off each other. We also ran a backdoor play, and all 3 plays worked so that was a good start," Head Coach Jeff Powers said after the game.
Senior Chris Johnson came out with a massive 1st quarter, scoring 11 of the team's 21 points in the opening period, which created more opportunities for teammates going through the course of the game.
"If we can't get the outside shot going, we can go inside and draw a man, which spreads the floor, and our shooters will start to knock them down," Johnson said.
Junior Thomas Welch gave fans two of the most energetic plays all season with two slams in the 2nd and 3rd quarter.
"A dunk like that is a huge energy play and it get the crowd on their feet, I expect myself to give our team energy plays like that every game. It's all about attacking that rim, and if I have that mentality, it'll spread to my teammates," Welch said.
It took an amazing defensive effort to come away with the win, as the Huskies only allowed 11 points through the first 12 minutes of play.
"We knew that they ran a 5-out offense and that they liked to penetrate and kick. It was all about stopping that first drive, and they didn't have any shooters except for Michael Smith," Welch said.
The Huskies will finish their three-game homestand this Friday against the Lake Park Lancers.

About the Contributors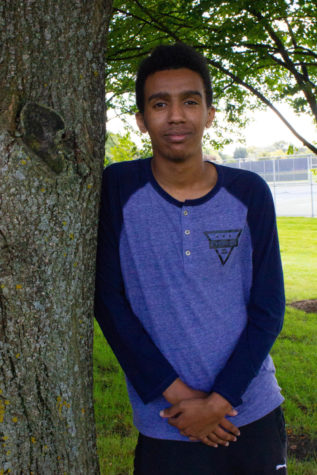 Kirubel Mesfin, Sports Editor
Kirubel Mesfin is a senior at Naperville North High School and serves as the Sports Editor and Multimedia Director for The North Star. He is looking forward...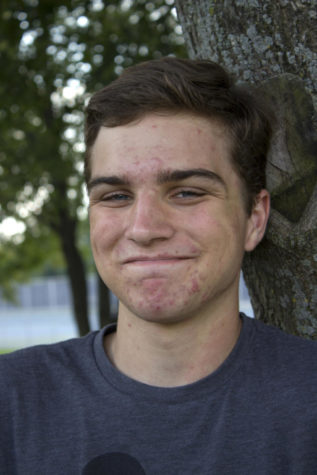 Jacob de Waard, Multimedia Producer
Jacob de Waard is a senior at Naperville North High School and is the Multimedia Producer for The North Star and The NOW. Jacob was born in New Jersey...