Huskie basketball defeats West Aurora Blackhawks in high-scoring game
The Naperville North Boys basketball team, coming off a win against Hinsdale Central, faced a very powerful West Aurora offense that put up 95 points in their first win.
That wasn't too much of a problem for the Huskies.
The Huskies (2-0, 0-0) defeated the West Aurora Blackhawks (1-1, 0-0), by a final score of 87-72.
The Huskies were led by senior Jack Hill, who led North with 22 points (8-15 FG, 5-8 3PT), and was scorching hot from downtown.
"[We] shoot a lot of threes in practice, which makes it a lot easier when our big guys can find me. They're some of our best passers on the team so it makes it easy when they get it inside and kick it out to me," Hill said.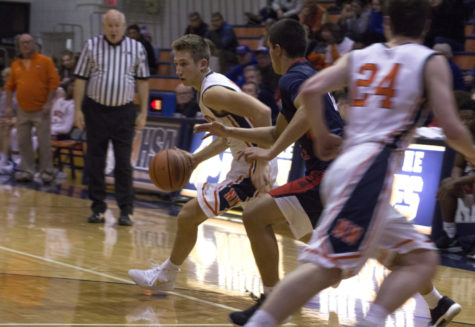 Jacob de Waard
Another Huskie who had a coming-out party last night was Ryan Laurenzo, who scored 17 points in his first start of the season. During the 2nd quarter, both Laurenzo and Hill caught fire from the 3 point line.
"Coach is always looking for us to hit 3's, he knows that we can shoot, especially if we're open. He wants us to fire away," Laurenzo said.
After the half, the game was very close and very high scoring. Knowing that West Aurora was very capable of lighting up the scoreboard (95 points in their first game), Coach Jeff Powers knew that the Huskies could keep up and wanted to keep a very high-pace offense on the court.
"We had to do a better job of stopping them in the paint. They're scoring too many points in the paint. We're done a good job closing out the shooters, but we've got to do a good job in the paint," Powers said.
Jacob de Waard
West Aurora was led by Camron Donatlan, who had another 20+ scoring night. He pointed to the open shots that North was able to create as the main culprit in the Blackhawks loss.
"They just got open looks, keep hitting the 3 and we weren't communicating on defense like we should have."
Naperville North travels to Oswego East to play Oswego tonight, and finishes off the Hoops for Healing tournament with a TBD matchup on Friday.
Proceeds from the Hoops for Healing tournament go towards Camp Hope and Edward Hospital's Cancer Center. To donate, click here.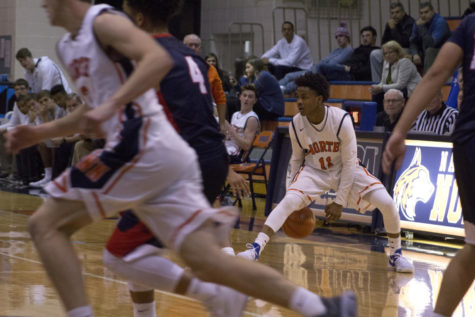 Jacob de Waard

About the Contributors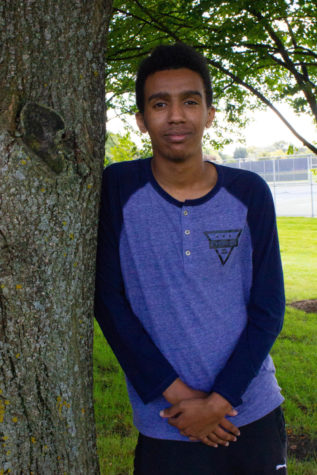 Kirubel Mesfin, Sports Editor
Kirubel Mesfin is a senior at Naperville North High School and serves as the Sports Editor and Multimedia Director for The North Star. He is looking forward to late-night writing sessions with the sports team and in-depth video making. In his free time, he's either at a school sporting event…or editing media from a school sporting event.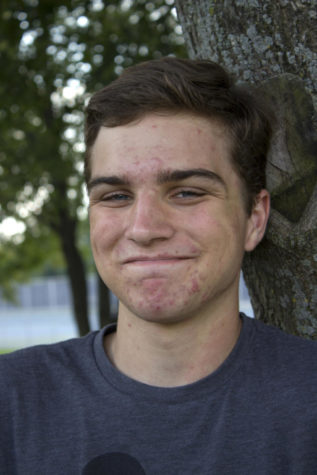 Jacob de Waard, Multimedia Producer