Sophomore competes in World Youth Chess Championships, shows her love and dedication
For Naperville North High School sophomore Marissa Li, chess is more than a game, an art form, or even a sport— chess is a state of mind.
Li learned to play chess at age eight with her classmates in Sunday school. Moving up the ranks at a local level, Li's newfound talent for chess became apparent, and she developed an even greater passion and appreciation for the sport that would push her to the limit.
This past month, Li headed to Montevideo, Uruguay in South America to represent the United States Delegation in the 2017 World Youth Chess Championships. She placed in the top half of her division, accomplishing a level of chess mastery that no other Naperville North student has reached.
After years of honing her skills, Li has learned and still aspires to achieve what it takes to truly be the superior chess player.
Often, the most exigent element of chess is remaining objective. The level of dissociation from emotions a player must achieve in the process of visualizing the consequent move or variation and its probable outcome is essential in playing a good game.
And allowing the sense of threat and fear to penetrate you, Li explained, can be mentally taxing.
"There's a huge psychological part of it. So it's not just about skill level," Li said. "It's also about emotions—if you're hungry, if you're tired—all that goes into the decision making process."
Like any other sport or art form, a chess player wrestles with a hunger to reach the pinnacle of chess: perfection. In reality, Li rationalized, chess will continue to be a balancing act and a learning process, even for the most experienced competitor.
"The more you learn, the more you realize you don't know. It's really hard to master the specifics. There are just some parts of the game that are really hard to learn," Li said. "In a lot of ways it is like a sport. You can't pick it up in just one day, because part of it is experience— so it keeps on building on itself."
In a sport where physical attributes are not pertinent, males have and continue to dominate the world of chess over their female counterparts. But Li does not look upon gender as a hinderance, as the gap is closing and the strength of female chess players continues to rise. In her journey as a female player, Marissa hopes she can continue the legacy. Acting as a female role model in chess, Marissa believes, can be a catalyst to bring more girls into the chess-playing world in the future.
"There is a huge disparity between male chess players and female chess players in strength level. It's gotten better recently, but before… female chess players were really weak. So, it's really good to help drive female chess and be an inspiration to other young people," Li said.
According to Jeff Diorio, a sponsor of the Naperville North chess team, Marissa Li's abilities as an ambitious chess player have motivated many aspiring female chess players at Naperville North to pursue a similar work ethic.
"Marissa is an exceptional player who trains for hours trying to improve her ability. She… truly loves the game itself," Diorio said. "She pushed the other players on the team to work harder with all of her past accomplishments. Everyone wants to be a champion, but very few people are willing to put in the work to be a champion."
About the Contributors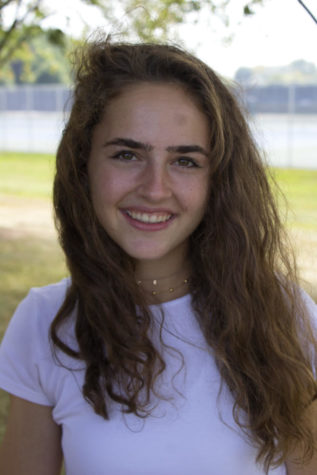 Sophie Bruce, Staff Writer
Sophie Bruce is a junior at Naperville North High School. This is her first year as a photographer for The North Star after taking several photography...