Achievement gap under closer scrutiny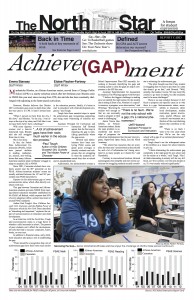 The following article is taken from the front page of the January 2013 North Star.  Feel free to join the discussion by leaving a comment.
By Emma Stancey and Eloise Fischer-Fortney; Photo by Eloise Fischer-Fortney
Graphs provided by NIU School Interactive Report Card
Click until fully enlarged.