Column: How to combat inflation from a grocery store employee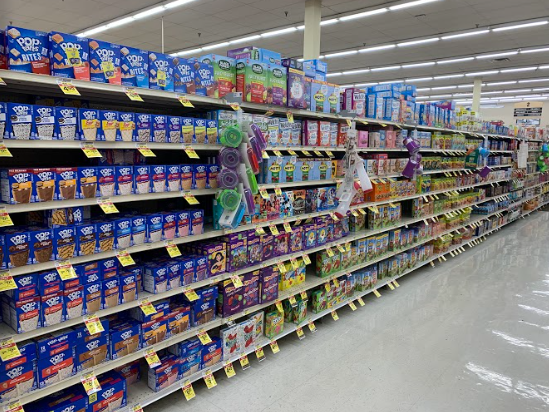 The rising inflation rates in the United States have been a hot-button issue for the last two years. As the cost of materials, labor and transportation rise, so do grocery bills. As we transition to living life on our own, the effects of inflation will soon be felt by many of us seniors. However, there are lots of ways to avoid breaking the bank during weekly grocery store visits. As a grocery store employee, here is my advice for combating inflation prices:
Rewards programs
Using a grocery store's rewards program might seem like an obvious solution to rising prices, yet many don't take advantage of these systems. Jewel-Osco's "JustforU," "Mariano's Rewards" and other store programs provide plentiful discounts that can significantly reduce your final total. Most of the time, these programs are free to join and essential to finding the best deals on groceries.
Value packs (or their lack of value)
One of the oldest tricks in the book: value packs. The idea of getting more items for a lower price may seem intriguing, but it isn't always saving you a buck. When looking at value packs, it's important to compare the price of the regular size. How much more of the item am I getting? Is the extra cost worth the same amount? Always double-check before buying the "value" pack because you may be deceived without even realizing it.
Meal prepping
Entering a grocery store without a list can be dangerous. Without a plan, you are more likely to spend more money than you initially intended. Therefore, meal prepping and planning your groceries ahead of time is essential for saving money. Some of the benefits of meal prepping include not buying unnecessary ingredients you won't use and budgeting for essential items.  Simply search for your groceries ahead of time on the store's website or app and you're set for a great week. 
Check multiple stores
Not every store will have the best deals. Try to check multiple stores before buying a certain item or item category from a store as certain locations may offer better prices. Research the best deals from other stores ahead of time- don't just default to your go-to or closest store.  
Shop on the right day
Grocery stores typically don't receive "loads" of stock every day. For example, Sunday may be a day in which no new produce or grocery items arrive. In turn, there are lower amounts of items on the shelves. I recommend asking your local store when they receive grocery shipments since it allows you to have first access to discounted items before they're all gone. If you don't want to ask, pay attention to the days when items seem to be running low; this is normally an indication they didn't receive a load that day. 
Unfortunately, inflation is something that none of us can fully avoid. However, there are plenty of ways to work around the high prices to find what works best for you. Plan ahead and shop smartly to fight back against inflation.