NNHS students receive National African American and Hispanic Recognition Awards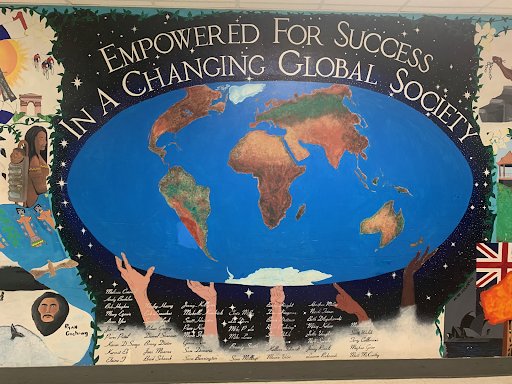 On Sept. 19, the District 203 School Board recognized the student recipients of the College Board's National African American Recognition Award and National Hispanic Recognition Award. 
Nyahanga (Lulu) Allie is a senior from Naperville North High School who received the African American Recognition Award and Hannah Castro, Sofia Ruiz Cordero, Nathaniel Gonzalez, Alexandra Guerrero and Gabriela Hernandez all received the Hispanic Recognition Award.
Students who earn the national awards must identify as African American, Hispanic American, Latinx or Indigenous. Students must also have a cumulative 3.5 GPA (both weighted and unweighted can be considered), score in the top 10% on the PSAT/NMSQT and earn a score of three or higher on two or more AP exams. 
Allie describes the pride she felt in receiving the award herself and for future generations of students.

"It was definitely worth the work that I put in and I hope that other minorities at North can win this award," Allie said.
The College Board website notes that students are typically nominated by their respective schools during their sophomore or junior year. If students do not receive an invitation for the award, they have the option to self-nominate through the College Board's application site
This recognition award can be recorded on a student's scholarship or college application as an "academic honor." This allows students to be recognized for their hard work and provide them opportunities by creating connections to universities. Senior Sophia Ruiz Cordero plans to use this award to further her college search process. 
"It helps me get scholarships for some schools… Boston University has some so I'm definitely going to apply there," Cordero said.