District 203 announces eLearning for start of 2020 school year
In an "extremely difficult decision," District 203 announced Friday that it will use an eLearning model for the start of the 2020-2021 school year.
Superintendent Dan Bridges wrote in a community email that the district intends to slowly transition from eLearning to a hybrid model to full classroom instruction, making a change in six weeks increments as conditions allow.
"By delaying the start of the school year and beginning in the eLearning environment, teachers will be able to carefully plan and teach the health and safety guidelines in advance of a return to school," an executive summary of the plan stated.
Naperville 203 administration amended the Return to Learn plan to consist of three stages. The beginning of the school year will keep all students in an online-only format, and faculty will "intermittently work from assigned buildings." Stage two allows for some in-person learning for targeted instruction, and all students who did not opt for Online Academy will be brought back in the hybrid format in stage three.
The plan added that some extracurricular and athletic activities meeting IHSA guidelines could continue in all three stages of learning. The school year will still begin– online –Sept. 1. The new plan will be presented to the school board Aug. 3.
About the Writer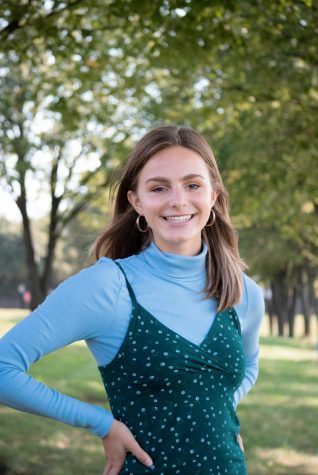 Beth Carlson, Multimedia Managing Editor
This is Beth's second year as part of The North Star. As Multimedia Managing Editor, she is excited to write and create new content for The North Star...