Huskies fall short despite fourth quarter comeback against Wildcats
The Huskie boys basketball team fell to the Neuqua Valley Wildcats, but did not go down without a fight.
The Naperville North Huskies (9-10,1-4) were defeated by the Neuqua Valley Wildcats (18-5,1-3) by a final score of 48-44. 
The Huskies were down most of the game but, down the stretch, they kept the pressure on. In the fourth quarter, the Huskies managed to bring the score within two points in the last thirty seconds, but a turnover in the paint and the resulting foul on a breakaway from the Wildcats put the game just out of reach. Senior Myles Barry and Junior Grant Johnson led the way with 19 and 13 points respectively. Despite the final score, Barry was proud of his team's spirit and willingness to work to the final buzzer.
"We didn't want to get pushed down [when down by 10]. We really battled down the stretch to get the game close," Barry said.
The Huskies battled both offensively and defensively throughout the game, but their effort was showcased during the second half. This defensive showing was a highlight for Head Coach Gene Nolan.
"I was really proud of our kids effort in the second half. I thought our fight defensively was there, especially in the second half," Nolan said.
Similarly, Johnson believes the Huskies' tenacity on offense in the second half kept them in the game, and resulted in some of their best basketball this season against strong Wildcat shooting and defense. 
"Our effort was really good in the second half. Our resilience is what really brought us back," Johnson said.
The Huskies continue their season Saturday versus the Streamwood Sabres. The game is currently scheduled to begin at 7 p.m. 
Alec Anstine and Maggie Berry contributed to this story. 
About the Contributors
Adam Oppenheim, Sports Editor
Adam Oppenheim is a senior at Naperville North and is excited to start his second year on The North Star as Sports Editor. He is the lead broadcaster...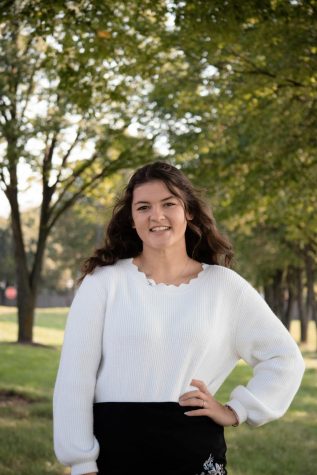 Megan Cablk, Editor-in-Chief
Megan is a senior at Naperville North and is thrilled for her third and final year at The North Star. As Editor-in-Chief, she is excited to expand the...