Huskie boys basketball secures dominant win against Chicago Harlan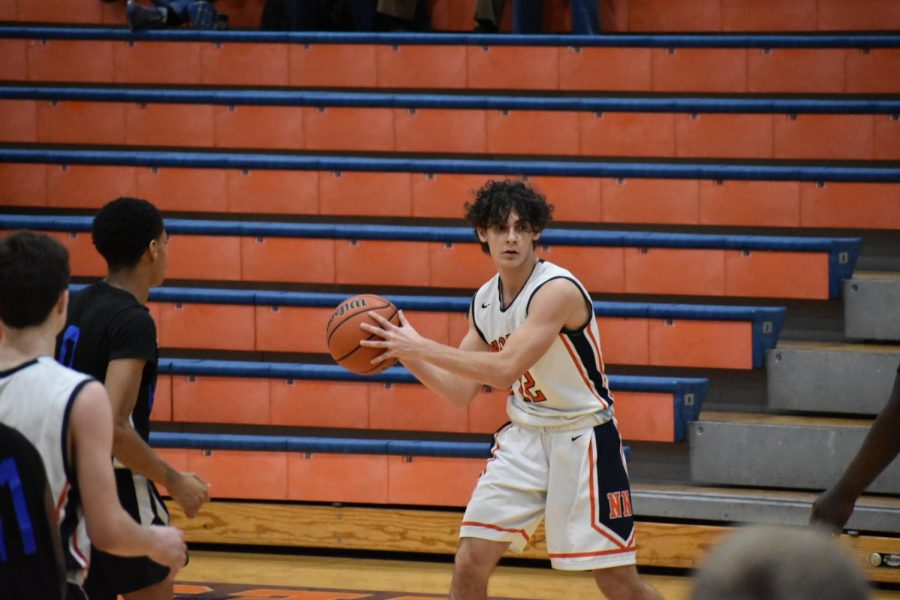 The Huskie boys basketball team secured their tenth win of the season in dominant fashion over the Chicago Harlan Falcons.
The Naperville North Huskies (10-8, 1-3) defeated the Harlan Falcons (10-10, 6-2) by a final score of 55-23.
The Huskies had a strong showing both offensively and defensively, holding Harlan to just nine points in the second half and allowing their third lowest total points against of the season at 23.  The offense, led by Junior Grant Johnson and Senior Riley Thompson, controlled the first half through three-point shooting and strong drives to the basket, outscoring the Falcons 41-14. Johnson attributed most of their success to their preparation for the game.
"I think we developed game goals before every game and in practice and that's what we work on throughout the week. I think we did a pretty good job of executing. Obviously Chicago Harlan is a great team and they are really athletic so that was a challenge for us at the start," Johnson said.
Even though the action tapered off in the second half with the Huskies only outscoring the Falcons 14-9, Head Coach Gene Nolan was proud of his team's effort throughout the game. Nolan believes the team can work on improving their offensive production and shot selection, despite their solid offensive outing.
"Offensively our movement and cutting off the ball needs to get better, that we're creating shots off the ball and not just anywhere," Nolan said
The Huskies believe a lot of their success — both against Harlan and in the beginning of their season — has to do with the bond, spirit and trust the program has cultivated. 
"I think that for a lot of the players on our team its something greater than basketball we are all really good friends, and I think that's what carries into basketball a lot, my teammates found me open and I found them open," Thompson said.
The Huskies will continue their season on January 20th at the Geneva Vikings. The game is set to tip-off at 7:15 PM.
About the Contributors
Adam Oppenheim, Sports Editor
Adam Oppenheim is a senior at Naperville North and is excited to start his second year on The North Star as Sports Editor. He is the lead broadcaster...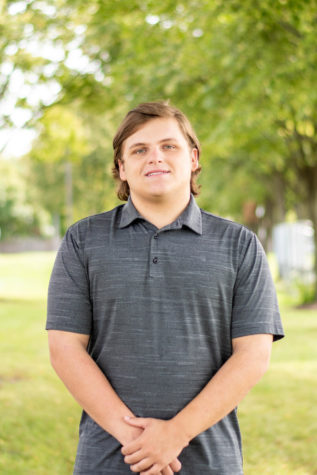 Jonathan Cunningham, Staff Writer
Jonathan is a junior at Naperville North, and is super excited to write all things related to sports for The North Star in his first year. He plays both...