Naperville North student, other bystanders pull man out of fiery crash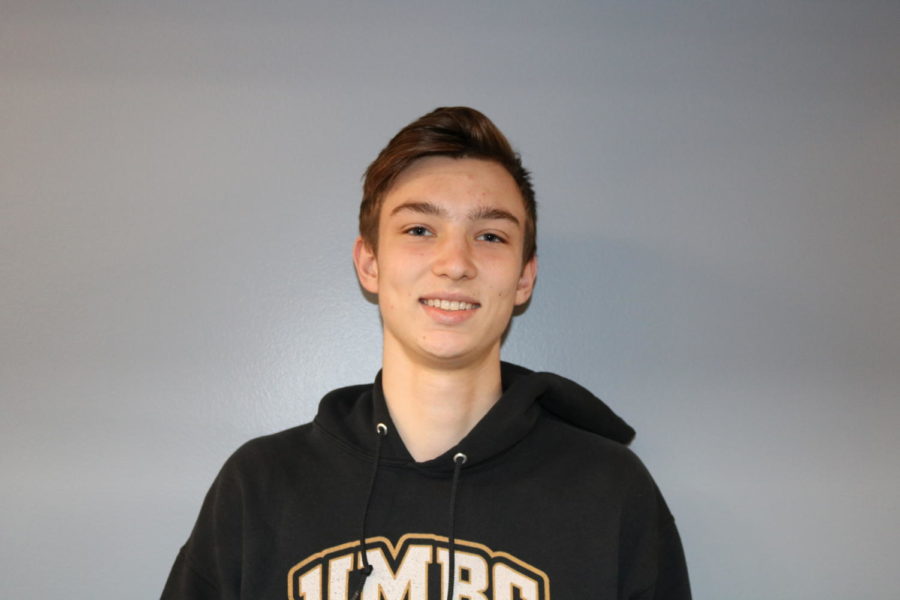 Authorities and onlookers are crediting a Naperville North student and other bystanders with likely saving a man's life after a fiery crash on Friday evening.
A 47-year-old Lisle man suffered serious injuries when, according to the Naperville Police Department, his 2014 BMW struck a traffic signal on the southeast corner of  Ogden Avenue and Columbia street. The car split in half, with both pieces completely ablaze.
Naperville North senior Nick Thompson was working across the street at Jet's Pizza when his manager, Jose Sanchez, noticed the flames and yelled to call 911. Seeing the car on fire, Thompson and another manager, Jose Oquaeo, ran towards the scene to help, joining another young man running toward the car.
"I didn't think, I just did. While my life certainly was in danger, that wasn't going through my head," Thompson said over text. "I guess I was just running on instinct." 
The driver inside the burning car was upside down and motionless when Thompson and the other young man reached him, Thompson said. Together, they unbuckled the driver's seatbelt and supported his head and shoulders to drag him away from the car.
"We thought he was dead first, then that he was in shock," Thompson said. "There was blood on his face and he wasn't saying anything or moving for at least a few minutes."
Naperville Police Sgt. Derek Zook said that Thompson and the other young man quite possibly saved the driver's life.
Sanchez compared the scene to something out of a movie and was proud of his staff's willingness to help in such a dangerous situation. 
"[It was] the most horrible accident I've ever seen in my life," Sanchez said. " It's hard to describe because you think that someone is stuck in there, burning alive."
Jack Wade, Naperville North sophomore, was driving to Andy's Frozen Custard with friends when he saw flames and police vehicles rushing onto the scene. He said everyone near the crash seemed decently shaken or panicked.
"We thought maybe a building was on fire," Wade said. "There was just so much fire that we couldn't tell."
The driver involved in the crash is in stable condition, according to police. Thompson suffered minor burns on his arms, but was otherwise unharmed. 
In a tweet, the Naperville Police said that they will continue to investigate the crash, and asked anyone with information regarding the incident to call their Traffic Unit at (630) 420-8833.
Nicholas Chen contributed to this report.
Update as of Jan. 21: Thompson was awarded a Mission Maker Award on Jan.21 by the District 203 Board of Education for his heroic act. Mission Maker Awards are given monthly to a student who exemplifies a part of the district's mission. Thompson was nominated for the award by NNHS Athletic Director Bob Quinn.
Since publication, Robert M. Skura, the driver responsible for the crash, had been charged with a Class A misdemeanor for reckless driving and speeding, in addition to disobeying a traffic control signal, failure to reduce speed to avoid a crash, and improper lane usage.
About the Contributors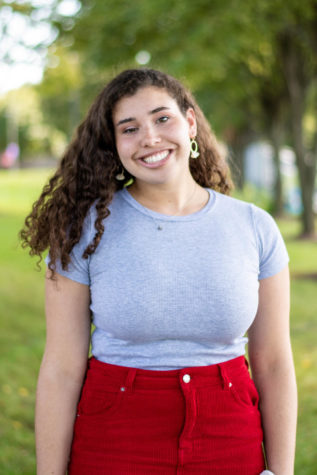 Rachel Hale, Editor-in-Chief
Rachel Hale is a senior and third-year staff member at The North Star. She is excited to serve as Editor-in-Chief this year and hopes to bring some creative...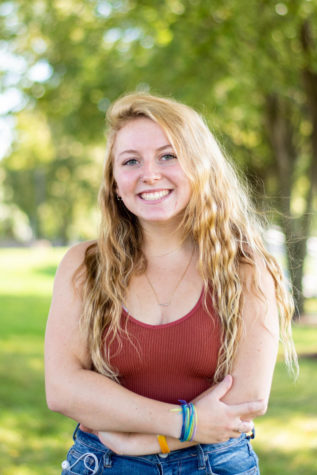 Payton Schield, Staff Writer
Payton is a senior at Naperville North, and is excited to be a first-time staff member at The North Star. She focuses on photography, but is excited to...