College Board to introduce Environmental Context Dashboard to the SAT
On Thursday, the Wall Street Journal reported that the College Board will introduce an Environmental Context Dashboard (ECD) to the SAT in order to measure students' social and economic backgrounds.
The ECD, or "adversity score" as college admissions officers and media outlets have called it, is based off of a multitude of factors like the student's neighborhood and high school, in addition to census data and College Board data, to "incorporate a student's school and environmental context into their admissions process in a data-driven, consistent way," the College Board said in an online statement.  
The Dashboard will not alter a student's SAT score, and the ECD results will not be available to students or high schools. The tool is only available to colleges, who can determine how to use the tool in the admission process.
The ECD was piloted at 50 colleges and universities including Yale and Florida State. The College Board said on Twitter that they want to continue to pilot the Dashboard in order to make it available to colleges for free next year.
College Board CEO David Coleman made multiple media appearances following the Thursday report and published written statements to further explain the ECD.
"The Environmental Context Dashboard shines a light on students who have demonstrated remarkable resourcefulness to overcome challenges and achieve more with less. It enables colleges to witness the strength of students in a huge swath of America who would otherwise be overlooked," Coleman said.
About the Contributor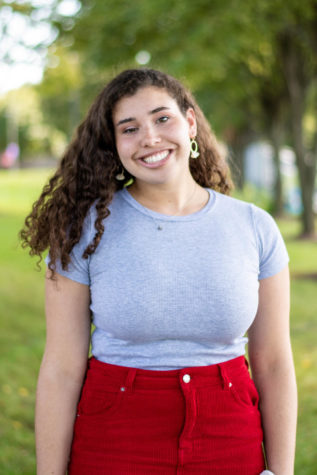 Rachel Hale, Editor-in-Chief
Rachel Hale is a senior and third-year staff member at The North Star. She is excited to serve as Editor-in-Chief this year and hopes to bring some creative...