From tutee to Trebek: Naperville North alumnus James Holzhauer wins big on "Jeopardy!"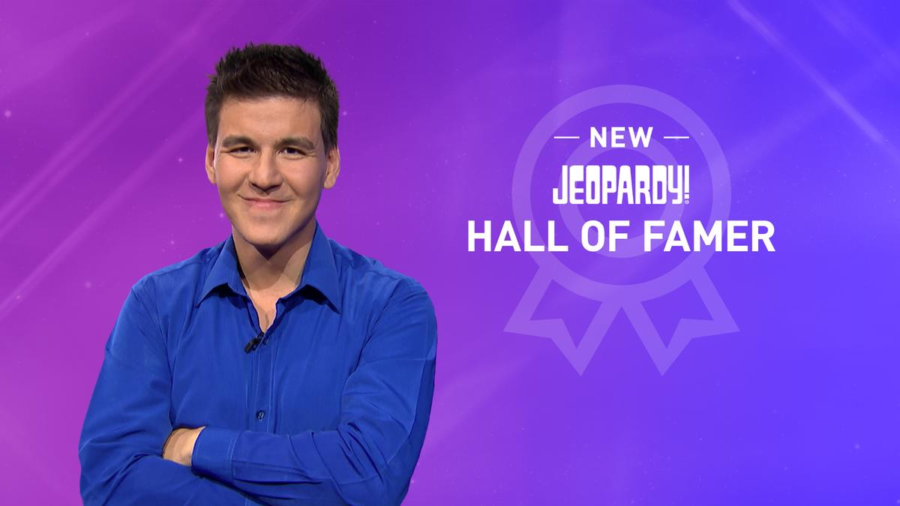 James Holzhauer is the stuff "Jeopardy!" dreams are made of.
Last Tuesday, the Naperville native, Las Vegas-based professional gambler, and self-described heavy metal and WWE fanatic achieved a feat the average "Jeopardy!" viewer only dreams of — a nine-game (and counting) winning streak with total earnings of $460,479, an amount which ranks him second only to "Jeopardy!" icon Ken Jennings. But Holzhauer isn't a one-trick pony. His historic run includes a new record for single-day earnings of $110,914, a number which bests Roger Craig's previous record by over $30,000.
In other words, "Jeopardy!" is Holzhauer's world, and we're just living in it. Holzhauer's wins have been documented by The Washington Post and WIRED Magazine, and his snowballing success portends future household name status.
One other thing?
Holzhauer is a 2001 Naperville North graduate.
A former member of North's Scholastic Bowl, Math Team, Worldwide Youth in Science and Engineering and Junior Engineering Technical Society, Holzhauer wrote to The North Star regarding his competitive journey and "Jeopardy!" experience. Although Holzhauer claimed he wasn't a diligent student, he said he did invest significant time into academic contests. It's an effort he deems fruitful; after all, as Holzhauer mentioned, "'Jeopardy!' is the biggest academic contest of all."
Holzhauer's career gives him an edge, too. As a professional gambler, Holzhauer isn't afraid to take risks.
"The best strategy on 'Jeopardy!' is to be strategically aggressive, especially on Daily Double wagers," Holzhauer said.
Although he is legally unable to disclose exactly how long his "Jeopardy!" run will continue, Holzhauer admits that he was taken by surprise by his success in beating the one-day record.
"That definitely raised the bar, at least in my mind, of what I could possibly accomplish on the show," Holzhauer said.
In his seventh episode of "Jeopardy!," Holzhauer earned the second highest single-day total on the show, winning $89,158.
Holzhauer, of course, possesses an impossibly wide base of esoteric knowledge, ranging from Moorish culture to the workings of quantum leaps.
Still, the former Huskie reminisced nostalgically upon his time at North, an experience which, he recalls fondly, culminated in his attending graduation on a pair of crutches due to a basketball injury.
Holzhauer's advice for aspiring Naperville North "Jeopardy!" champions? Academics and some experience playing the odds.
"Study hard and play some poker during lunch," Holzhauer said.
About the Writers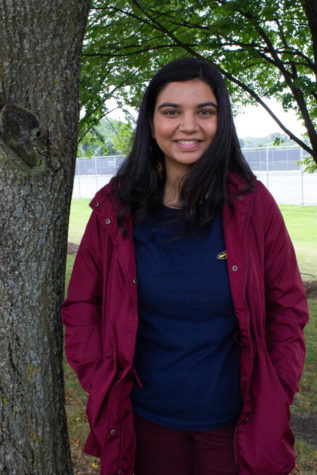 Tanya Iyer, Editorials Editor
Tanya is a senior at Naperville North, and can barely wait to get started with a new year for The North Star! As Editorials Editor, Tanya is responsible...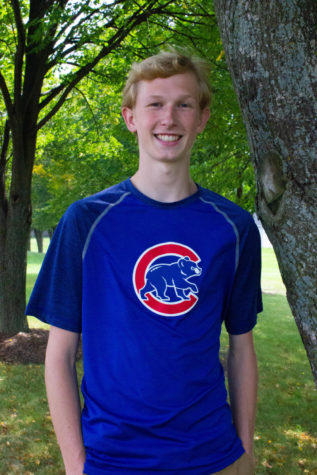 Josh Pietsch, Staff Writer
Josh Pietsch is a senior at Naperville North and is in his first year at The North Star. He is very passionate about sports and is excited to participate...