Review: Quinn XCII's "From Michigan With Love" gives off feel-good vibes
From indie to pop to hip-hop to EDM, it seems that no one is certain what genre best fits Quinn XCII. However, one thing is certain — his newest album successfully spans these genres and inevitably appeals to a wide range of music listeners. Quinn XCII released "From Michigan With Love" on Feb. 15. He combines a perfect balance of upbeat jams with slow ballads to create an exciting album which can be easily listened to time and time again without boredom.
Born and raised in Detroit, Michigan, Quinn XCII didn't emerge as a musician until college. "From Michigan With Love" follows his 2017 album "The Story of Us" and his first EP "Bloom," released in 2016 with just seven songs.
Each song in "From Michigan With Love" possesses a unique flavor which keeps the album unpredictable and keeps listeners eager to hear the next song. His softer ballads, such as "Good Thing Go" and "U & Us," have a satisfying contrast to the more lively songs "Autopilot" and "Werewolf (feat. Yoshi Flower)." The entire album maintains a chill vibe, and while Quinn XCII channels other artists' styles, such as singer-songwriters Lauv and Khalid, he still creates his own unique sound.
My list of must-listens:
"Autopilot"
Quinn XCII's creativity shines in this song, peppered with catchy EDM and simile-driven lyrics. Its steady beat makes it the perfect song to play while driving with the windows down, despite the lyrics conveying another mood. Quinn XCII sings that he feels like "[he's] on Neptune," "in Black Mirror," and that "the world's back on rewind." The raw and accurate depiction of his feelings are contrasted with the upbeat music and make for an overall hit.
"Good Thing Go"
Sometimes we just need a song that helps us bring out our emotions, and Quinn XCII provides this with "Good Thing Go." While it is one of the more acoustic tracks on the album, the catchy chorus is guaranteed to stick in your head after one listen. Quinn XCII sings that "when you know then you know, and [you] can't let a good thing go." These lyrics are relatable whether you are thinking about a significant other, a good friend or an activity you're passionate about, and the song is a perfect addition to your emo hour playlist.
Which song didn't quite make my top picks?
"Sad Still"
Although "Sad Still" begins strong with its pleasant vocal melody and instrumental line, it quickly goes downhill when a rap kicks in after the first chorus. While the rap's lyrics actually discuss important societal issues, such as the negative connotations of anxiety and the way people are portrayed on social media, the switch from the relaxing chorus to the chaotic rap is too abrupt and makes the song unenjoyable to listen to.
While not all of Quinn XCII's songs on "From Michigan With Love" are my favorites, they nonetheless captured my attention and continued to pique my interest for the next forty minutes. Quinn XCII provides a versatile album with a constant change in pace and clever lyrics for listeners to sing along to on repeat.
Leave a Comment
About the Contributor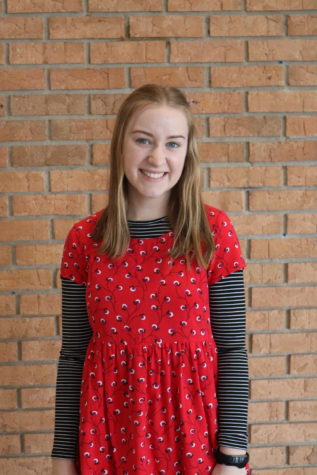 Lauren Guidish, Staff Writer
Lauren Guidish is a senior at Naperville North and is excited for her first (and last) semester working as a staff member for The North Star! She is looking...