Resources for those facing the winter while homeless
For most students, Superintendent Dan Bridges's announcement of upcoming snow days might mean the struggle of choosing which Netflix series to binge. However, Naperville's homeless children and teenagers must prepare to fight a bigger battle: finding a safe, warm place to hide from the cold. For several homeless families, schools provide a temperature-controlled, secure setting for children who often lack such stability in their private lives. As such, snow days often mean embracing the bitter cold, seeking out safe shelters that aren't at capacity, and finding stable meals which would typically be found at school.
Below are a list of Naperville and Chicagoland resources for those without safe and warm housing.
Lazarus House (214 Walnut St, St. Charles) Provides warm beds, three meals per day, laundry and hygiene facilities (630.587.2144 )
Hesed House (659 South River St, Aurora) PADS Overnight Emergency Shelter provides meals, sleeping areas, laundry, and items for purchase (630.897.2156)
DuPagePads (601 West Liberty St, Wheaton) Interim housing available, along with meals, sleeping arrangements, and onsite medical services (630.682.3846)
Wayside Cross Ministries (215 E. New York St, Aurora) Provides free meals – Elgin location (453 Fremont St, Elgin) provides free temporary housing (630.892.4239)
For further help and information, please contact the Illinois Department of Human Services, located at 1717 Park St, Suite 105, Naperville (630.328.1000).
We encourage you to share this information with those who may lack a safe, warm environment to spend the next few days. Additionally, if you know of any homeless families who may benefit from a shelter, please contact DuPagePads at 630.682.3846.
About the Writer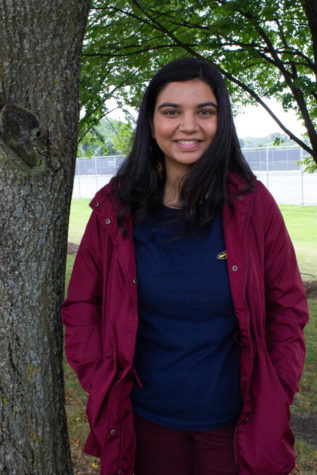 Tanya Iyer, Editorials Editor
Tanya is a senior at Naperville North, and can barely wait to get started with a new year for The North Star! As Editorials Editor, Tanya is responsible...