The overlooked history of Homecoming
School spirit elevates when Homecoming Week rolls around at NNHS, but few students are aware of the history behind the dance. In fact, the celebration of Homecoming was originally meant for college alumni, not high schoolers.
In 1911, the football coach at University of Missouri, Chester Brewer, invited all alumni of the school to attend the famous Missouri-Kansas football game. This invitation brought out a crowd of over 9,000 people.
Although Mizzou likes to take credit for the invention of Homecoming, other schools had similar ideas. Dating back to 1875, the annual Harvard-Yale football game often attracts alumni to come and enjoy the nostalgia of college. University of Michigan's Alumni Association held an alumni game in 1897, in which actual football alumni would play current players on the field. The fight over who truly came up with Homecoming is also contested between schools such as University of Wisconsin–Madison, Northwestern University, and University of Illinois, who trace their homecoming festivities back to 1910.
Throughout the rest of the 20th century, Homecoming spread like wildfire among other colleges and eventually reached the high-school level. The Homecoming Court didn't kick in until the 1930's, when the Homecoming King and Queen were reserved only for seniors. They were mostly judged by looks, unlike Homecoming Courts today, which are usually selected by teachers and coaches based on character and personality traits.
Between the years of 1944 and 1946, World War 2 brought some Homecoming celebrations to a halt. It was a way to pay tribute and show support for the US troops. Dresses became shorter due to rationing to save money on fabric, and only came in monotone colors, which eventually led to a more sophisticated, clean style.
After the war, however, schools made a return to the festivities. As the years went by, not only did the style of dresses change, but the intensity of celebrations was elevated. For the Homecoming Olympics played here at NNHS, only 12 students get to participate in the game of musical chairs. Now multiply that by 140 and you'll be able to break Northern Michigan University's record of largest game of musical chairs — 1,674 players to be exact — which was set in 1977. Schools like Purdy High School in Missouri got to live out their Footloose fantasy in 1988, when they celebrated the end of an 100 year ban of dances at a their first ever Homecoming.
Homecoming nowadays may not be about alumni coming home, or even about a huge rivalry football game. Instead, it has been replaced by the cheesy cliches of school dances with DJ's, poster proposals, and decorations galore. But if there's one thing that hasn't changed over the years, it's the school pride that students carry during the week of Homecoming, and the enthusiasm that students bring to the dance every year.
Naperville North's Interact Club is putting on their own Homecoming dance this Saturday night. Students can register for the dance here, and can buy tickets for $30 at the door on Saturday night.
Leave a Comment
About the Contributor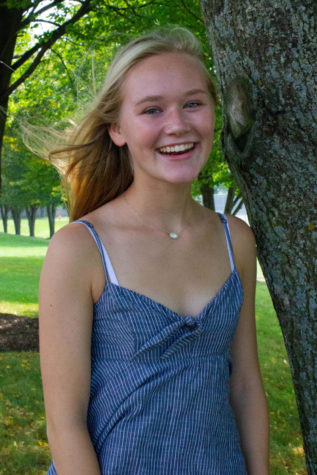 Gracie Cheatham, Staff Writer
Gracie Cheatham is a junior at Naperville North and is thrilled about being apart of the The North Star crew this year. Other than writing and thinking...