"Mazzapalooza" Celebrates Former NNHS Teacher
Friends and family gathered in support of Steve Mazzarella this past Saturday at a block party celebration.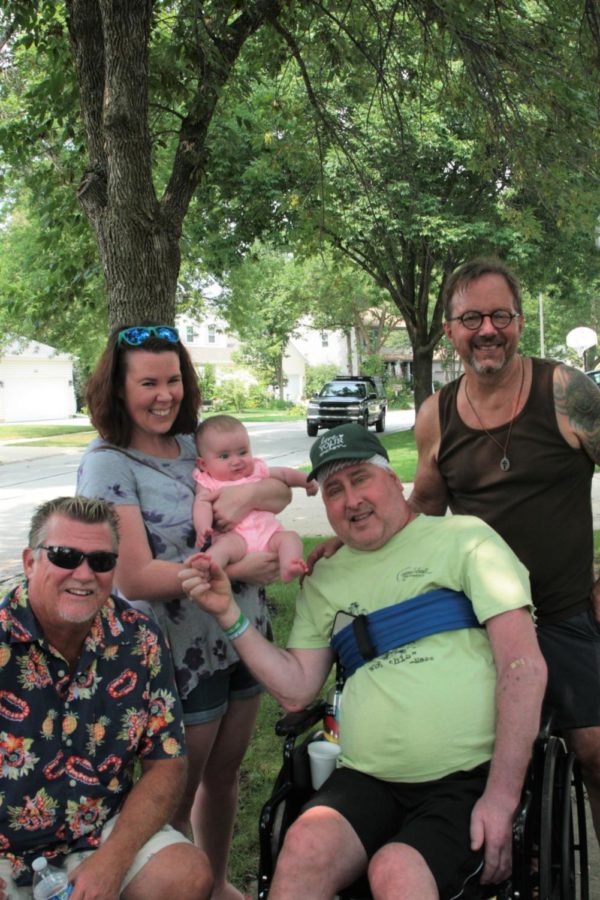 This past weekend, party-goers showed up at "Mazzapalooza" for a day of music, friends and food. The event's name was inspired by Lollapalooza, Chicago's annual summer music festival. Instead of headliners like Travis Scott and Bruno Mars, the event featured local musicians and friends of Steve Mazzarella, the former Naperville North health teacher and diving coach who is fighting a courageous battle with brain cancer.
The tumor has weakened the former diving coach's left side, and makes everyday actions a challenge. Mazzarella has undergone oral chemotherapy and radiation treatment at ManorCare Health Services in Naperville, and is currently trying Optune, a scalp treatment that works to prevent new cancer cells from producing.
When the father of three was diagnosed with an inoperable brain tumor in January, his family and friends immediately joined together in support. Former coworkers created a YouCaring fundraiser that raised over $37,000, and other Snowball staffers helped design t-shirts that read "Mazz" with a picture of him waterskiing. Operation Snowball staffers also make dinner and eat with the Mazzarella family every Thursday night.
Many Naperville North staff members, current and present, arrived on Saturday at 10 a.m., and some guests stayed as late as 8 p.m.
"Every face here keeps me positive. I can't say enough about the support I'm getting," Mazzarella said.
Kermit Eby, a retired coworker who has known Mazzarella for 32 years, was the primary planner of the event. He helped to book bands and musicians to perform at the party, including Denny Davis and Ron Leaneagh's band known as Kilty Pleasure, Russell Wolf and Ian Shaw, among others. Mazzarella's friends sent out an Evite, printed fliers and rounded up sound equipment.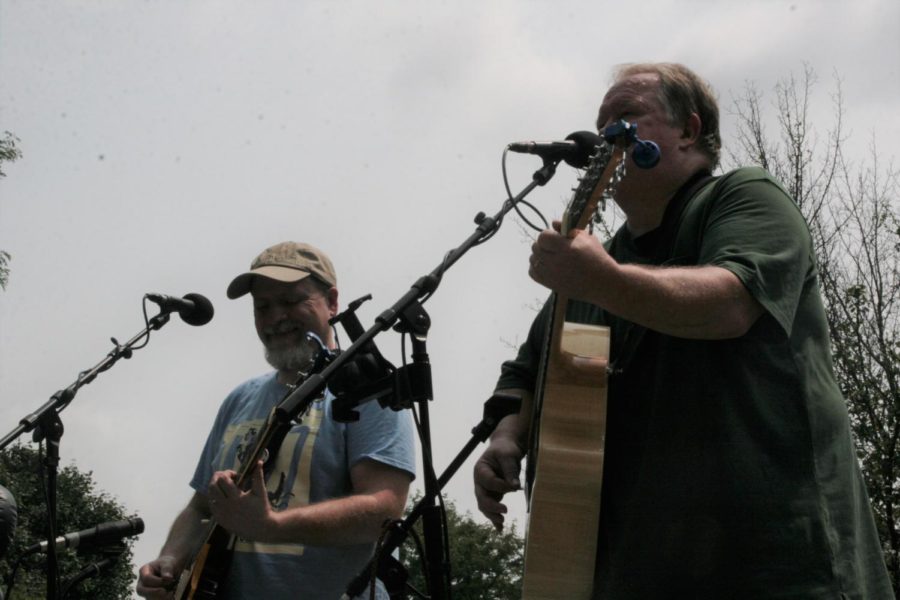 Russell Wolf, one of the event's musicians, met Mazzarella through Operation Snowball in 1991, and feels grateful to have become close friends over the years. He performed alongside Ian Shaw, a former NNHS student and former Snowball Teen Director.
"I love to play music and it means the world to me [to be here]. He's like a brother to me," Wolf said of Mazzarella.
During his 34 years of teaching, Mazzarella has always been a role model for healthy living. Students at the event said they feel inspired by his fight with cancer, and teachers explained the impact Mazzarella has had on them as a teacher and friend. Many former Snowball participants and staff members came to visit Mazzarella on Saturday, such as Naperville Central High School senior Jello Augello. Mazzarella was Augello's first adult small group sponsor on Snowball staff, and she described him as a father figure to her and many others.
"The way he cares about people is so powerful," Augello said.
Eby saw Mazzarella as a friend who always inspires him to be more, and said that he wanted him to feel all the love from the community at "Mazzapalooza."
"Music is love, love is healing, and that's why we're here today, to celebrate Mazz's contributions," Eby said.
About the Writer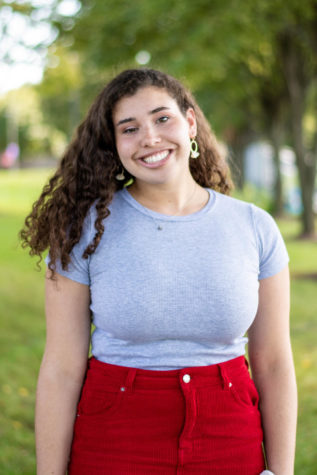 Rachel Hale, Editor-in-Chief
Rachel Hale is a senior and third-year staff member at The North Star. She is excited to serve as Editor-in-Chief this year and hopes to bring some creative...