"He saved my life." Former Naperville North teacher fights cancer
The first thing you see when you walk in Steve Mazzarella's room is a huge orange and blue "warm and fuzzy," an Operation Snowball tradition. Mazzarella's hospital room at Manor Care was adorned with posters made by coworkers and family, one reading "NNHS Loves You, Mazz," another "Stay Strong Mazz."
Seven weeks ago, the former Naperville North health teacher and diving coach was diagnosed with an inoperable malignant brain tumor. The tumor is sitting against his brain stem, making it hard to walk and weakening his body's left side. The treatment plan created by his doctors at Manor Care Health Services includes physical therapy, aggressive radiation and oral chemotherapy treatment everyday for six weeks, four of which Mazzarella has completed. This week, Mazzarella returned to living at home, and will continue with oral chemotherapy once he is finished with the next two weeks of radiation.  
"I was in disbelief when I heard about the diagnosis… he is someone who has embodied health and taught health, so it is devastating to hear," Renee Billish, Naperville North health teacher, said.
When former coworkers Renee Billish, Katie Genovesi and Deanna Nesci found out about the diagnosis, their immediate reaction was to find a way to help. They started a YouCaring Fundraiser titled "Strong You Are- Steve Mazzarella's Fight," in hopes of mitigating some of the stress that comes along with medical expenses. Donations far surpassed the fundraiser's initial goal of $5,000, reaching over $15,000 on the first day alone. It hit $32,000 on March 5.
"We started the YouCaring fundraiser so that those he has impacted could show the same love back. The best part is seeing all the messages that have been posted for him," Genovesi said, who had Mazzarella as a health teacher when she was a student.
An avid marathon runner, Mazzarella began noticing symptoms of the tumor when jogging with friends, and began treatment quickly after diagnosis. The dad to three and grandfather to two said that he's still trying to wrap his head around dealing with a disease that he had taught about for so long, and that the diagnosis seems surreal at times.
Mazzarella looks to learn more about life everyday, and says that reading people's messages and seeing visitors helps to keep him in a positive state of mind. He is thankful to have his friends, family, and the Huskie community behind him every step of the way.
"The support is unbelievable, I'm so overwhelmed and eternally grateful to the teachers. They are so passionate about what they do for other people. I want to get back there to thank every person," Mazzarella said.
Senior Tom Patsavas served on Snowball staff for two seasons with Mazzarella. He said the time they spent together profoundly influenced his life.
"He saved my life. He taught me how to be a leader and how to do it while being kind, he's such an inspiring role model…. and brought such a welcoming atmosphere to [Snowball] staff," Patsavas said.
It is clear that the former teacher of 34 years cherishes his time spent at NNHS. His enthusiasm for educating in and out of the classroom as a teacher, coach, and mentor has created lasting friendships and established his legacy at the school as a lifelong learner.
"Love each other, don't miss those moments when you can take a chance to affirm someone else about how valuable they are in your life," Mazzarella said.
View Comments (13)
About the Contributor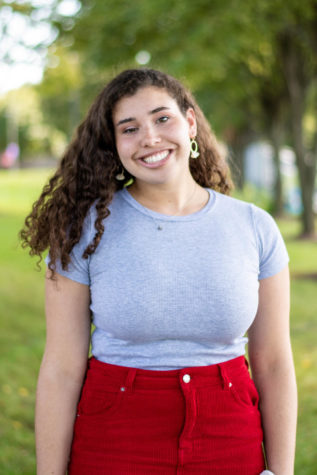 Rachel Hale, Editor-in-Chief
Rachel Hale is a senior and third-year staff member at The North Star. She is excited to serve as Editor-in-Chief this year and hopes to bring some creative...