Naperville North volleyball falls just short of victory in crosstown matchup
The Huskies' boys' volleyball team faced crosstown rival Naperville Central in a highly competitive match, falling just short of victory in the final set.
The Naperville North Huskies (15-17, 2-4) were defeated by the Naperville Central Redhawks (20-12, 2-4) in three sets.
During the third set, a composed Huskie offense scored three consecutive must-score opportunities to tie the set at 24 a piece. The Redhawks followed by scoring back-to-back points to end the match.
"[It] was crazy. It was the last North-Central game of the [school] year, and we really left everything on the court tonight," senior middle hitter Chase Olsen said.
Central head coach Roger Strausberger has been trying to get his Redhawks to limit their mistakes on the court.
"We've had a ton of closely contested matches this year, and I'm waiting for us to learn. We tend to play the same way," Strausberger said. "At some point we need to start learning from these mistakes."
The Huskies will continue their season with more DVC play, now against the Waubonsie Valley Warriors (7-19, 1-5) on Tuesday.
About the Contributor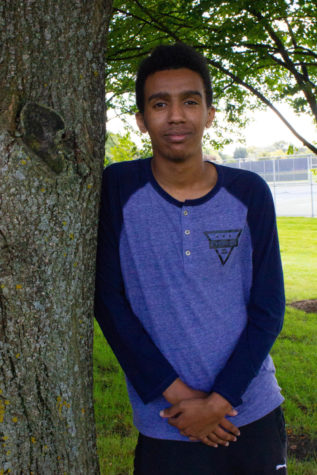 Kirubel Mesfin, Sports Editor
Kirubel Mesfin is a senior at Naperville North High School and serves as the Sports Editor and Multimedia Director for The North Star. He is looking forward...