Senior Ethan Harvey will continue his soccer career in college
Since kindergarten, his life has been dominated by sports. Many came and went but one sport was the one for him.
Ethan Harvey's life revolves around soccer.
"Soccer spoke to me the most. [With] the time and investment I already put in before I made the decision to focus on soccer sophomore year, I just knew soccer is what I wanted to do," Harvey said.
On Jan. 19, Naperville North senior Ethan Harvey committed to continue his soccer career at High Point University in North Carolina, achieving a long-term goal of his.
Having a sport court located in his house allowed Harvey to work on his skills in the game of soccer and progress as a player.
"I set up a lot of cones and dribbled through them to work on my touch. You can smack the ball off the wall. It really helps develop your first touch and trapping ability," Harvey said.
With the combination of travel soccer and training on his own, Harvey was able to transfer his skills to the NNHS soccer field.
"Coming in freshman year, I was super excited," Harvey said. "The history and tradition of Huskie soccer was tremendous."
Success didn't come quickly for the men's varsity soccer; the team lost in penalty kicks in the super sectionals during his freshman year. Sophomore year, however, Harvey finally got his chance to turn things around playing on varsity. Throughout that season, he realized the future for NNHS boys soccer was bright.
Although success wasn't guaranteed during their sophomore year, the pieces for a title run were there. Expectations only increased during his junior year. Chris Sullivan, an All-State athlete, led the boys soccer program to a state title.
"Junior year, that state champion run was a dream come true. Sullivan knew [that] to overcome [super sectionals]…we had to work a lot, so he pushed all of us," Harvey said.
After the graduation of many valuable seniors by 2017, Ethan knew it was his moment to lead the team to the state championship. With his turn as a captain, he knew it was important to push his teammates to keep the winning wave. Under the leadership of the team captains, the boys soccer program was able to capture the state title for a second time, without giving away a single goal.  
Harvey left everything on the field with a state victory, but he wasn't finished with soccer yet. With many schools competing to carry on his soccer career, there was one particular college that stuck out to him.
"I went to a tournament down in Disney, and I emailed High Point [University] and they watched our second and third game. They really liked my playing style and right away I clicked with them," Harvey said.
Playing at High Point, Harvey will face new challenges, versing teams from Duke, Penn State, Virginia and other top tier universities.
On the side, Harvey and his father run a business called "Naperville Toca" where a machine helps train and develop soccer players.    
"The Toca machine is essentially a ball pitch that shoots 18 size two soft soccer balls at you to help you get as many touches as possible. The machine shoots at five levels of speed, on the ground, in the air, lobbed, and left to right," Harvey said.
With year-round soccer and his business to keep him busy, Harvey's always striving to be better on and off the field. Currently, Harvey is a part of the FC United soccer program with other college athletes, is being sent workout packets from the High Point soccer program to stay in shape and visits High Point to train with players and talk to coaches.  
"I couldn't be more excited [about] my decision," Harvey said.
Leave a Comment
About the Contributors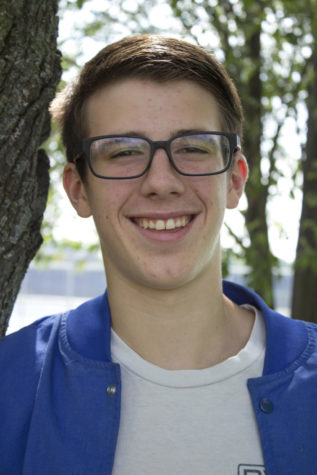 Mike Rapsys, Staff Writer
Joining The North Star, Mike Rapsys is a senior at Naperville North High School. He has a passion for videography and loves to spend hours sitting in front...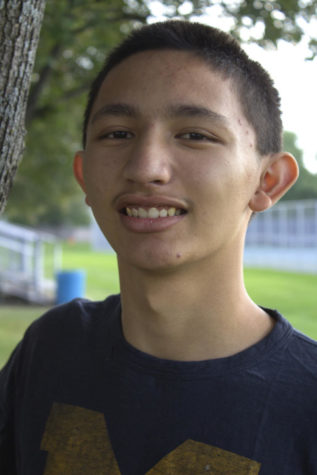 Martin Herz, Staff Writer
A senior at Naperville North, Martin Herz is a staff writer for The North Star and this is his 2nd year on the paper. Martin's writing plans is to not...