Huskie baseball falls to crosstown rivals
Naperville North High School crumbled on their home turf to Naperville Central on Friday in the first game of the crosstown baseball series.
The Naperville North Huskies (12-10), were defeated by the Naperville Central Redhawks (11-9) by a final score of 8-6.
The Huskies' strength usually includes pitching and fielding, but the Redhawks' offense led to a  defensive struggle for NNHS. Huskies' head coach Hunckler was critical of North's defense, but he gave NCHS credit for their win.
"[Naperville Central] put bat on ball, they got a couple hits and it wasn't that we didn't make any plays, they just got some hits and walks," Hunckler said. "Typically our guys usually don't walk that many people."
The offense for the Huskies kept up with Naperville Central's offense into the fifth inning. However, NNHS had a difficult time capitalizing on runners in scoring positions.
"We just [had] to put the ball in play. That's the key element," Hunckler said. "We got runners in scoring positions; we [had to] get some hits. We didn't do enough of that today."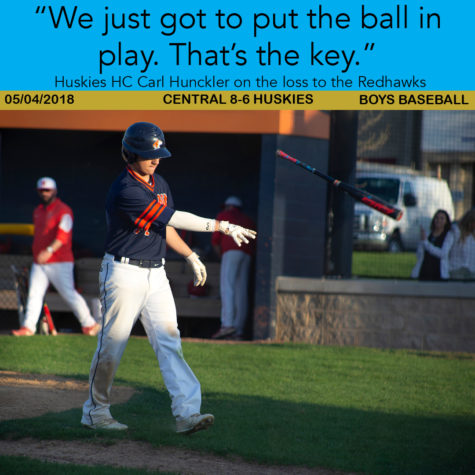 The Huskies held the Redhawks to a 4-4 game going into the seventh inning, but then Naperville Central scored four runs. Cliff Vickers (14) was one of three pitchers that helped close the half inning for the Huskies.
"I came out [and] couldn't get the job totally done," Vickers said. "[There was] tough play at the plate with the dropped ball but I thought we battled."
The Huskies came into Friday's game off a 0-3 series against in-state powerhouse Neuqua Valley High School. However, coach Hunckler didn't think that affected Friday's game.
"Everybody's all excited about playing Central," Hunckler said. "So you got to have a short memory. Neuqua is one of the best teams in the state, they proved that. Now it's us versus Central."
The Huskies will continue their crosstown baseball series against NCHS at home on Saturday at 10 a.m.
About the Contributor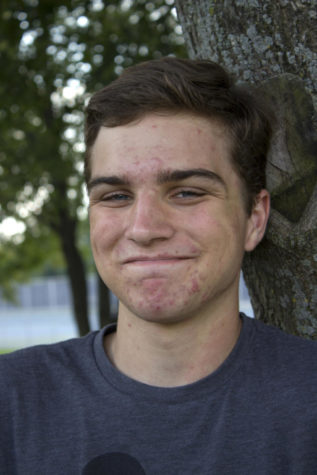 Jacob de Waard, Multimedia Producer
Jacob de Waard is a senior at Naperville North High School and is the Multimedia Producer for The North Star and The NOW. Jacob was born in New Jersey...