Huskie girls soccer wins thrilling crosstown matchup
On Tuesday, the Naperville North girls' soccer team faced crosstown rival Naperville Central in a high-intensity matchup, with North scoring four goals — and they needed every last one of them.

The Naperville North Huskies (12-3-3) defeated the Naperville Central Redhawks (7-9-1) by a final score of 4-3.
Huskie senior forward Shaina Dudas was able to put the game away as she scored the game-deciding goal that came with just under four minutes left in regulation.
"It was a really good team goal, and we had a couple of those tonight," Dudas said. "We've really been working on getting the ball to the middle and spreading out to the sidelines so that we have more room to work with."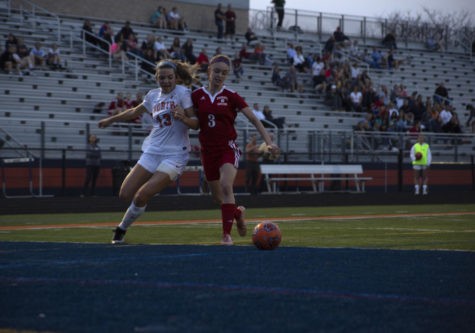 Dudas's impact on the rest of the game didn't go unnoticed by head coach Steve Goletz.
"I thought Dudas was fantastic again tonight," Goletz said. "She had a great ball cross to [Katelynn] Buescher on the second goal, and a great cross to [Megan] Benmore on the third goal and then buries the game-winning goal at the end. This is the kind of performance you expect from your four-year starter [and] your captain."
With that win, Naperville North moved up to first in the DVC standings, and with two conference games remaining, the Huskies are moving closer and closer to the conference championship.
"This win really helped us stay alive in the DVC race. I know that's a big goal for the girls to win conference this season," Goletz said.
The Huskies will attempt to extend their conference lead with a home matchup against the Waubonsie Valley Warriors (10-3-2) this Thursday at 6 p.m.
About the Contributors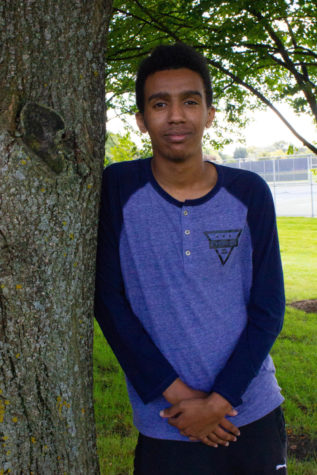 Kirubel Mesfin, Sports Editor
Kirubel Mesfin is a senior at Naperville North High School and serves as the Sports Editor and Multimedia Director for The North Star. He is looking forward...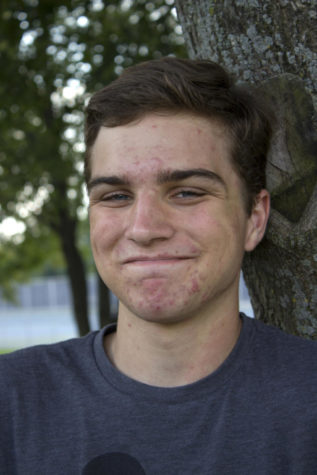 Jacob de Waard, Multimedia Producer
Jacob de Waard is a senior at Naperville North High School and is the Multimedia Producer for The North Star and The NOW. Jacob was born in New Jersey...