Naperville North varsity baseball dominates in first home game
The Naperville North High School varsity baseball team defeated Romeoville High School 11-3 at home on Monday.
The Huskies (5-1, 0-0) started off explosively with 10 unanswered runs in the first four innings. Despite their many close games this season, Monday's game marked the Huskies' second winning blowout. Naperville North had multiple RBIs from Cliff Vickers, Jack Whitley, Mike Bruebach and Jake Duross. However, Coach Mark Lindo attributed this success to the Huskies' defensive strength and their small plays on offense.
"We have to move runners over, we got to steal the base, we got to get hit by the pitch and [do] enough of that to put stuff into motion," Lindo said.
Though the Huskies had a strong game defensively, their early batting helped them seal the win. Pitching from Romeoville allowed batters like Mike Bruebach to hit in the deep back field and give the Huskies their explosive start.
"I'm just looking for a fastball, taking that middle opposite, and [trying not] to pull anything," Bruebach said.
NNHS was scheduled to play Benet Academy (2-4, 0-0) Monday, but a change in the Redwing's schedule created a game opportunity for NNHS against Romeoville. Pitcher Jack Whitley felt the Huskies would have also won against Benet.
"Me, Mark [McCabe], Jared [Dunnett], Cliff [Vickers], we've all been really dominant this year. Just throwing strikes and letting our defense do the rest," Whitley said.
The Huskies look for their sixth win of the season at Barrington High School on Wednesday after Tuesday's game against St. Francis High School was cancelled.
"It was definitely a bummer to not play Benet," Bruebach said. "We were really looking forward to playing them, but any day we get to play a baseball game is a good day."

About the Contributor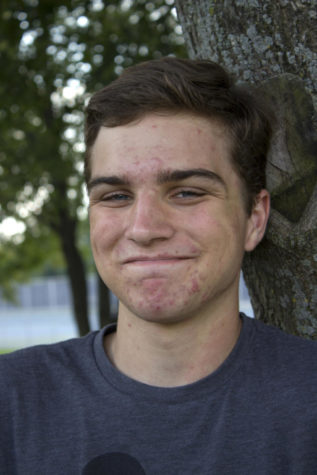 Jacob de Waard, Multimedia Producer