What you need to know about voting in the Illinois primaries
On March 20, millions of Illinois residents will flock to their local schools, libraries and churches to cast their ballots in the statewide primary. The vote, which determine each party's candidates for November's general election, include ballots for Illinois's seats in the U.S. House of Representatives, the state attorney general and secretary of state, as well as the Illinois governor and lieutenant governor.
Naperville North students who have already registered to vote and will be 18 by Nov. 6, 2018 are eligible to vote in Tuesday's election (To determine if you have registered to vote, input your information at https://ova.elections.il.gov/RegistrationLookup.aspx).
All polling centers in DuPage County provide registration on the day of elections. As such, those who were unable to register in advance may still be able to vote, provided they meet all necessary criteria (including U.S. citizenship, residence in the jurisdiction for 30 days prior the election, and an 18+ age requirement). Residents interested in registering must provide two forms of photo identification, one of which must display a current address. Acceptable forms of ID include a driver's license, social security card, public aid identification card, utility bill, student or employee identification card, or credit card.
If you are unable to vote in the primaries, but would like to vote in November's general election, registration routes include an online application, the Department of Motor Vehicles, and the mail-based Illinois Voter Registration Application.
To find your polling center for election day, enter your information at https://ova.elections.il.gov/PollingPlaceLookup.aspx. Each polling center is open from 6 a.m. to 7 p.m. On election day, voters do not need to provide a form of photo identification – this does not apply to those who are registering on election day itself. A comprehensive list of offices up for consideration is included below. Details may vary by precinct.
Statewide Offices
Governor
Lieutenant Governor
Attorney General
Secretary of State
Comptroller
Treasurer
Illinois Seats in the U.S. House of Representatives (18 seats)
State Central Committeeman/Committeewoman (36 seats)
State Representative (118 seats)
State Senator (59 seats)
Regional School Superintendents
Appellate Judges
Circuit/Subcircuit Judges
About the Writer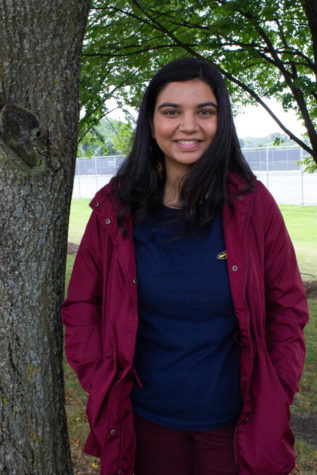 Tanya Iyer, Editorials Editor
Tanya is a senior at Naperville North, and can barely wait to get started with a new year for The North Star! As Editorials Editor, Tanya is responsible...