New NNHS Chromebook policy in effect this semester
This semester, Naperville North will limit loaner Chromebooks and notify parents when their child borrows one.
No Chromebooks will be loaned after 2:30 p.m. under normal circumstances.
The new policy, sent out to all teachers by email on Jan. 5, stated three new rules and regulations that every student at NNHS must follow for the rest of the year. The first stated that each student is only allowed to borrow three Chromebooks per month.
However, NNHS Assistant Principal Jay Wachtel said this rule will be enforced on a case-by-case basis.
"The tech department can always make specific arrangements for students depending on a student's needs," Wachtel said.
There are exceptions to the 2:30 p.m. rule, too. Wachtel explained that if a Chromebook is absolutely necessary for a student during eighth period, a Chromebook rental may be allowed.
The third new rule within this policy states that an email will be automatically generated to the parents or guardians letting them know their student has borrowed a Chromebook, as well as a copy of the policy on these loaner Chromebooks. This was put into place so the students could keep track of their loaners more easily and make sure they returned them at the end of the day.
"First semester, there were days where we would run out of loaner Chromebooks to give out because some students would not return them on time," Wachtel said.
School officials hope the policy change will persuade students to return loaners and avoid fines.
If a student were to break or lose a Chromebook and need a new one, the fine is $310.  
Joe Jaruseski, the District 203 IT infrastructure director, didn't rule out adjusting Chromebook policies further in the future.
"Policies are always put out to see if we can properly address and solve a problem… no policies like these will ever be set in stone," Jaruseski said.
The technology department noticed that it is difficult to supply the approximately 2,800 students that could run into problems with their Chromebooks every day with only the original 25 loaner Chromebooks.
School officials will see if this policy will be the answer to the current inventory problems, or if they will need to increase the supply of Chromebook loaners in the future.
"The hope is that we'll have more Chromebooks available for kids every day, and if we find something that works better in the future, that would be great," Wachtel said.
Leave a Comment
About the Contributor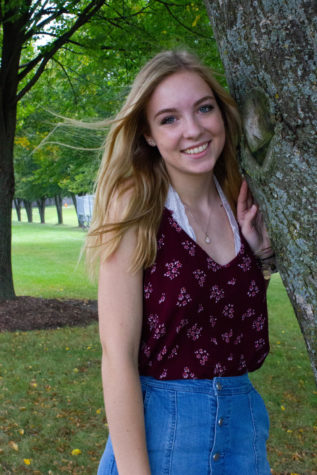 Erika Brandt, Multimedia Managing Editor
Erika is a senior and is very excited to return to the North Star as Multimedia Managing Editor and Social Media Manager. She also enjoys being anchor...