Huskies win back-to-back without Johnson
Naperville North pulled away with a fourth quarter run on Tuesday to beat the Wheaton North Falcons.
The Naperville North Huskies (17-2, 9-1) defeated the Wheaton North Falcons (10-10, 5-5) by a final score of 58-44.
As senior leader Chris Johnson continues to recover from his injury, the Huskies trotted out a five-guard starting unit for the Huskies, and the change in identity, for the time being, has made things more difficult.
"Chris [Johnson] is our leading point scorer and rebounder, so we have to move the ball better for us to step up and get more wins," Hill said. "It's more difficult now to get open, especially because teams are now focusing on the 3-point shot instead of closing out on Chris."
The Huskies were led by junior do-it-all forward Thomas Welch, who had 19 points and 13 rebounds on the night.
"Coach has really been on me at practice to start shooting more and take more 3's. When I'm aggressive, it opens up the lane for other people," Welch said.
Despite the difficult defense that Wheaton North played, Hill was still able to score 15 points, including an four-point play early in the first quarter.
Another guard in that starting lineup was senior Jack Barry, who hit two huge 3's in the fourth quarter that helped seal the deal.
"I think we calmed down a little bit, we got more into the flow of our offense, and that really helped us get going. Tom was able to open the floor for us, and that led to the open shots," Barry said.
Coach Powers was very happy with the way the team played, and also noted a timeline for a potential Chris Johnson return.
"We concentrated, hit our shots, Tommy made a couple huge baskets and Jack Barry hit the two 3's. Jared [MacIntyre] and Jack [Hill] took care of the ball the whole fourth quarter. Lang played good defense with four fouls. Ryan [Laurenzo] was excellent, came off the bench and did a great job. It was definitely a team effort tonight," Powers said.
"Getting these last two wins without Chris has been huge. Hopefully, we'll get him back next week. He's got to take the concussion protocol test tomorrow and then see a doctor, and if everything's good, he's got five days and then he can play," Powers added.
Speaking of huge baskets, no play brought more energy into the building than the alley-oop from senior Jared MacIntyre to Welch.
"It all starts from the bench, we feed of of them, and their energy gets the ball rolling and gave us momentum towards the end of the game," Welch said.
The Huskies will look to continue their incredible regular season this Friday at Lake Park (4-12, 3-5). Tip-off will be shortly after 7:30 P.M.

About the Contributors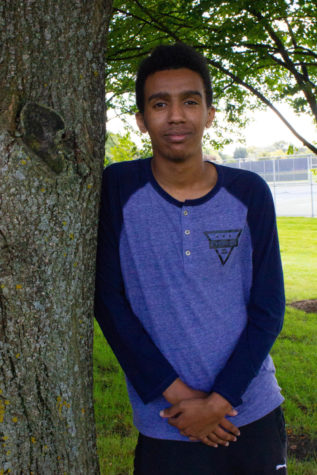 Kirubel Mesfin, Sports Editor
Kirubel Mesfin is a senior at Naperville North High School and serves as the Sports Editor and Multimedia Director for The North Star. He is looking forward...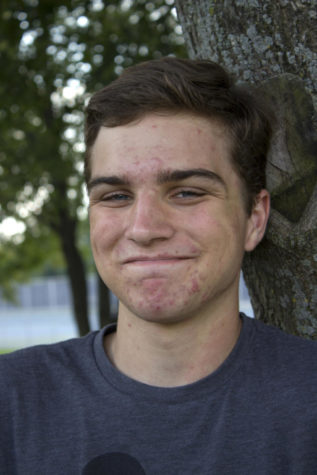 Jacob de Waard, Multimedia Producer
Jacob de Waard is a senior at Naperville North High School and is the Multimedia Producer for The North Star and The NOW. Jacob was born in New Jersey...