Huskies pull out a win in down-to-the-wire OT game
The Huskies came into this game with a perfect 7-0 record, and were given a very tough test by Lake Park, but the Huskies pulled through in an OT win.
The Naperville North Huskies (8-0, 1-0) defeated the Lake Park Lancers (2-5, 2-0) in overtime by a final score of 55-48.
The Huskies went into this game averaging 66.9 points per game, but Lake Park was able to slow down the game on both sides of the ball, and kept the Huskies well under their typical scoring night.
"They were slowing the ball down and we weren't making the most of our possessions that we did have," Head Coach Jeff Powers said at halftime.
Chris Johnson continued to dominate and kept the Huskies within striking distance throughout the course of the game.
"Johnson played his heart out and gave us a solid composure and did a great job, missed a couple of free throws but other than that was a man among boys out there," Powers said.
Thomas Welch was quite a force while on the court, but foul trouble kept him on the bench for key parts of the game.
"I picked up a few dumb fouls in the first half and that limited my playing time. I was frustrated at that but I knew that the team could come out with a W," Welch said.
Laurenzo had a very big steal and what would be the game-winning layup in the OT period that put the Huskies up for good.
"I saw an open opportunity, the guy wasn't expecting me to jump the pass, and that led to the open layup," Laurenzo said.
Along with the win tonight, the Huskies soccer team, including Thomas Welch, Jack Barry, and Jack Hill, was recognized by MaxPreps at halftime as the number one team in the nation.
The Huskies will go into into the Jack Tosh tournament on the week of Dec. 25 with an unblemished 8-0 record, hoping to continue their hot streak.

About the Contributors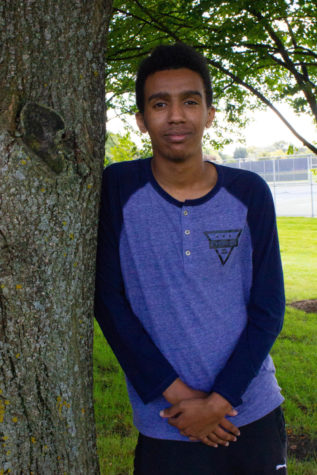 Kirubel Mesfin, Sports Editor
Kirubel Mesfin is a senior at Naperville North High School and serves as the Sports Editor and Multimedia Director for The North Star. He is looking forward...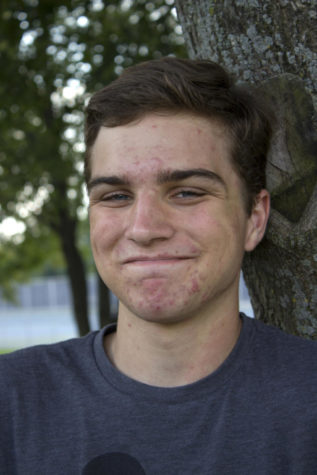 Jacob de Waard, Multimedia Producer
Jacob de Waard is a senior at Naperville North High School and is the Multimedia Producer for The North Star and The NOW. Jacob was born in New Jersey...