Curran Phillips: From young tumbler to collegiate gymnast
Though you may not see him on Naperville North's Gymnastics team, Curran Phillips's life revolves around the sport of gymnastics.
Ever since he was five, Phillips has immersed himself in the sport of gymnastics. His talent has always been undeniable, but hidden from the causal sports fan at Naperville North High School. Illinois is one of only three states that have high-school gymnastics, but Phillips does not participate on the varsity team as his club gymnastics is too much of a time commitment.
"It has taken a lot of hours and dedication to get to the point where I am now," Phillips said. "I'm pretty happy that I chose to do [gymnastics]."
As a younger athlete, Phillips was forced to make a hefty decision between participating in sports such as soccer and baseball with his close friends or dedicating himself to gymnastics for the long run. After many hours of deliberation, he made a life-changing decision.
"It was a difficult decision at a young age," Phillips said. "I was unfamiliar with what I was getting myself into."
Phillips began his gymnastics career by taking classes before he can even remember. After dedicating himself to gymnastics, he joined Aerial Gymnastics Club for two years and then joined Prairie Gymnastics Club in 2008 where he has remained ever since. At age 11, he made the junior national development team. During his teenage years, he has made it a priority to spend twenty hours training in the gym each week.
"It's cool to be able to do something that a lot of people cannot do," Phillips said. "Swinging around is fun."
Gymnastics is known for its strong association with injuries, a concept to which Phillips is no stranger. In 2014, he was sidelined for multiple months due to a hip injury. Only one month after returning, he hurt his knee. A year and a half later, he suffered a wrist injury, arguably the most devastating injury for a gymnast. From October 2015 to February 2016, he was unable to participate and missed a considerable amount of meets. The injuries, though, strengthened his overall motivation.
"I have had lots of small injuries, but luckily nothing major," Phillips said. "An injury for me is a minor stepback that I will get through."
Curran has been scouted by colleges for his spectacular performance in the gymnasium ever since he became a teenager. After many hours of deliberation, he made yet another life-changing decision regarding his future in collegiate gymnastics. He decided to verbally commit to Stanford University.
"I knew it was the best option for me academically, but I did not realize how special it is until I stepped foot on campus," Phillips said. "I love the environment there."
The sky's the limit for Phillips and his future in gymnastics. With the passion, dedication, determination, and talent that he possesses, there is no telling where he could end up.
As his teenage years fly by, the prospect of participating in the Olympics remains a real possibility. Time will tell whether this dream will become a reality.

About the Contributors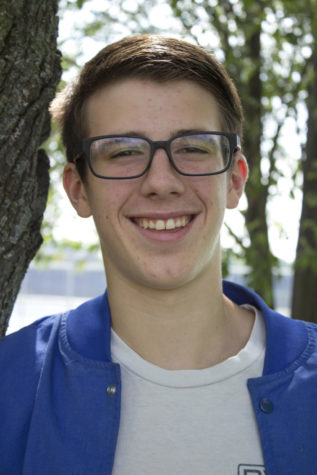 Mike Rapsys, Staff Writer
Joining The North Star, Mike Rapsys is a senior at Naperville North High School. He has a passion for videography and loves to spend hours sitting in front...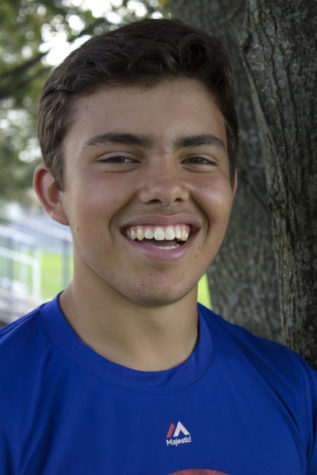 Brant Bednarz, Sports Editor
Brant Bednarz is a senior at Naperville North High School and this is his second year on The North Star. He is an aspiring sports journalist/broadcaster...