NNHS boys bowling team gets the ball rolling in win vs. NCHS
The Naperville North boys bowling team faced off against Naperville Central in their first IHSA bowling rivalry match ever. Let's just say we're 1-0.
Once the team arrived at Lisle Lanes, they immediately began their warm-up routines, which turned out to be more than just bowling. Senior team member Nathan Bandura gave more details on the unique exercises.
"What we do as a warm-up is play catch with a rosin ball. It helps us grab the ball with a better grip and keeps us relaxed and ready," Bandura said.
Senior Liam Kujawski had an unbelievable 2nd game, bowling a 266 out of a possible 300 and threw for 2 seperate hambones (4 consecutive strikes). As the number of strikes he hit grew, so did the pressure.
"It definitely built on itself. At first it was just fun. Once I got to the 8th or 9th frame I was thinking 'I might get close to 300,' and when I didn't get the strike it almost relieved me a little bit." Kujawski said.
Along with the amazing play of Kujawski, the Huskies threw so many consecutive strikes that the computer glitched and hadn't updated the score, which threw off quite a few bowlers.
"My strategy is not to look at the scoreboard until the very end because it adds a lot of pressure, but a lot of us were confused until it updated," Kujawski added.
Junior Logan Nardi bowled his first game as a part of the JV team, and after bowling a 200+ game, was bumped up to varsity for the rest of the match.
"It was really nice to be able to play on both levels. It's really fun to have good competition on both sides. It's crazy how close varsity and JV are to each other and playing on both was a great experience," Nardi said.
This being Naperville North's first season with a bowling team, the team was quick to create a tradition that they hope will last a lifetime.
"A couple of teammates [Nathan and Jay] had gone to a competition and saw a bunch of people with rolled up pants and had cool socks and that's something we wanted to bring and a tradition that we wanted to start. We started to have competitions every meet to see who has the coolest, weirdest socks. We've seen everything from Kool-aid socks to Christmas tree socks to Flash socks," said senior Micah Hale.
The Huskies continue their season on Dec. 9 at the Immaculate Conception-Knight Invite at Brunswick Zone in Glendale Heights.

About the Contributor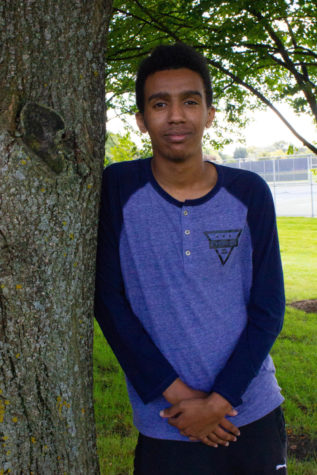 Kirubel Mesfin, Sports Editor
Kirubel Mesfin is a senior at Naperville North High School and serves as the Sports Editor and Multimedia Director for The North Star. He is looking forward to late-night writing sessions with the sports team and in-depth video making. In his free time, he's either at a school sporting event…or editing media from a school sporting event.