Reputation Review: The old Taylor is definitely different, but not dead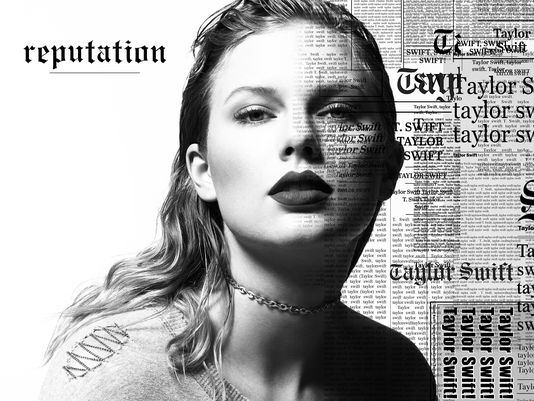 After three years without releasing any music of her own, Taylor Swift is back with her brand new album, Reputation. The album was released late at night on Thursday, Nov. 9, just hours before its expected release at midnight on Friday, Nov. 10.
Having preordered the album, I was very excited to see that Swift decided to give her fans the album early rather than keep them waiting till the next morning for its release. I'd been a fan of some of her prior work, so I was excited to see what was to come from this new album. My excitement for the album grew as she gradually released four songs in the weeks prior to her album's release, including, "Look What You Made Me Do," "…Ready for It?", "Call it What You Want" and "Gorgeous." These previews into her new album were vastly different in sound and style compared to Swift's previous works, but it was just a taste of what was to come on this album.
When it came time to listen to "Reputation," I had no idea what to expect. All three of the aforementioned singles varied in style. After listening to the album, I was happily surprised to see that trend continued.
The album starts with the song  "…Ready for It?", where it appears she is asking her audience if they are ready to hear what she has to offer. With intense verses and a smooth and melodic chorus, "…Ready for It" is the perfect song to open with. Just a few songs later, she drew me back in with the dark and the hypnotic tune "I Did Something Bad." The song isn't like any of her previous works. It starts off slow, but  eventually builds up with passion and vengeance within the lyrics making this one of her "diss tracks" that she has on albums. Directly after the previous song, her voice and her style changes yet again, as she shifts tones into the beautifully written and sung "Don't Blame Me," a song that seems to have some country/southern roots with a little twist that is sure to impress every listener. It highlights her ability to combine both pop and country sounds together, something that has become her own unique sound as of recent albums.
The album ends with a new beginning: "New Year's Day." Being the final song, it is the perfect way to end to the album.  With lyrics that write a story for the listener, the song is full of love and other emotions that almost bring a tear to my eye every time I listen to it. This song is a true testament to her strong song writing abilities as we see her create a beautiful narrative about a new love found on New Year's Eve and the sweet continuation of it into the next day. It's definitely one of the strongest songs on the album, and is my personal favorite.
Some other songs that definitely deserve to be listened to include: "This Is Why We Can't Have Nice Things," "Getaway Car," "Dress" and "End Game" (Featuring Future and Ed Sheeran).
However, just like any strong album, it too has it's faults. There are a few songs that fail to stand out in the album, with forgetful lyrics and similar sounds to other songs on the album. Songs like "Delicate," "So It Goes…" and "King of My Heart" did not impress me as they lacked the diversity, energy, and the overall impact that could have helped make this album even better. I found myself skipping these songs the more I listened to the album as they had so much less to offer than the other tracks present.
There was a lot of talk that this album was going to be the "death" of the old Taylor Swift. Audiences claimed that she was completely changing her persona and stripping herself of everything she had come to be known for. While this music does differ from what she has produced in the past, Taylor Swift is far from dead, but instead reborn. Her ability to masterfully write music that hooks her listeners remains intact, her storytelling ability through her lyrics is stronger than ever, and her her vocals are very powerful. I was pleased to see the change in style, and yet, it did not take away from all the things she had excelled at before. She finally had a chance to highlight different aspects of her creativity and talent that she has never been able to show before, and she did it successfully. Overall, it was a solid album that really shows off her capabilities as an artist who is exploring new forms of expression through different forms of music.
4/5 stars for "Reputation" by Taylor Swift.

About the Writer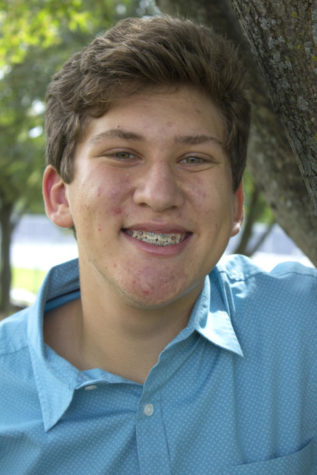 Mike Trubshaw, Staff Writer
This is Mike's first year on The North Star, and his senior year in high school. Following in his brother's footsteps, Mike is excited to be on the staff this year and is interested in writing reviews, editorials, hard news stories, and working on multimedia projects. Mike participates in Show Choir, Theater, Snowball, and other various clubs and activities at North.