Huskies start 2 – 0 with high octane offense
The bad news is the Naperville North Huskies have given up 86 points through the first two games of the season. The good news is that the Huskies have scored 109 points in that span. As football icon John Madden said, games are won by scoring more points than the other team.
The Huskies (2-0, 1-1) defeated the Metea Valley Mustangs (0-2, 0-1) by a final score of 56-37 on Friday night.
The high-powered Huskies offense was clicking on all cylinders throughout the game. The scoring opened with a 7-yard TD completion from QB Drake Davis to WR Ryan Laurenzo, and the offense never looked back. Davis scored a rush TD and threw for 3 TD's in the second quarter alone, two to WR Nick Calcagno and one to RB Ameir Wilbourn.
"I knew I had to step it up this week," Wilbourn said. "It was a dream come true."
The running game for the Huskies was nearly unstoppable. RB Brett Zdrubecky tallied two TD's, one in the air and one on the ground. Davis finished with 7 total TD's. One of his six passing TD's was a 68-yard catch-and-run to Nick Calcagno who redefined the meaning of the phrase 'yards after contact'.
"I just kept pumping my legs and he [the defender] fell off," Calcagno said. "It was fun."
The ball control displayed by the visitors shone bright throughout the game. A total of 93 points were scored in the game, and yet the Huskies did not turn the ball over once. Head Coach Sean Drendel credited ball security for the win.
"When you don't turn the ball over, it makes the game a lot easier," Drendel said.
The Huskies play their first home game of the season next week against the Falcons of Wheaton North. This key matchup pits two undefeated teams and will serve as an early-season test for the Huskies.
With the dynamic offensive performances each of the first two weeks, there is no telling how much this team can achieve the rest of this season and beyond. Drendel certainly recognizes how powerful this offense has proven to be.
"We're gonna score a lot of points," Drendel said. "It will be a tough week for every opponent."

About the Contributors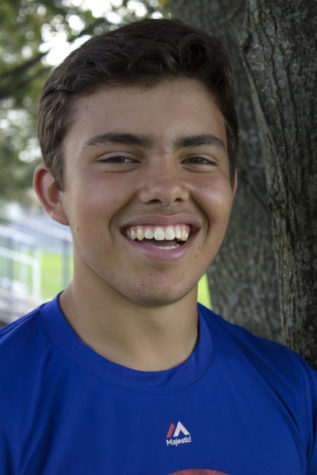 Brant Bednarz, Sports Editor
Brant Bednarz is a senior at Naperville North High School and this is his second year on The North Star. He is an aspiring sports journalist/broadcaster...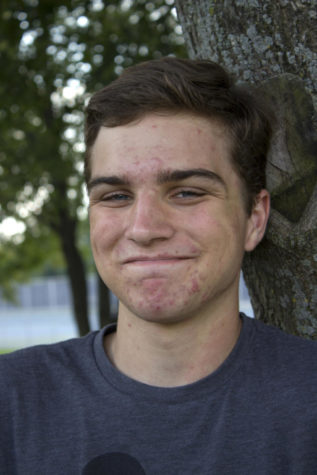 Jacob de Waard, Multimedia Producer
Jacob de Waard is a senior at Naperville North High School and is the Multimedia Producer for The North Star and The NOW. Jacob was born in New Jersey...