Unsubstantiated threats plague NNHS, NCHS
A social media- and text-fueled rumor of an attack on NNHS left classrooms and hallways depleted of students Thursday despite repeated assurances from school officials that the threat was bogus.
Late Thursday, another email was sent out, this time to Naperville Central families, saying a threat telling students to stay away from school May 15th was also not credible.
Plainclothes detectives were at NNHS Thursday as a precaution, and authorities said a heightened police presence will continue at both schools.
According to emails sent by District 203 to NNHS families, the Naperville Police Department found no evidence of a real threat since receiving an anonymous tip late Tuesday night.
The tip stated a student threatened North and warned certain students to not attend Thursday, but authorities found no first-hand evidence of the threat. School officials said rumors that multiple students planned a violent attack on the school were false.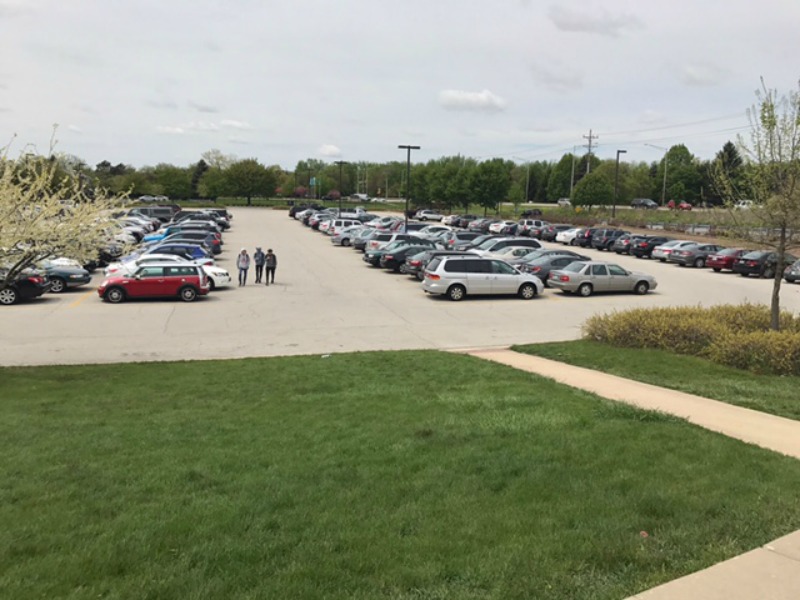 According to North Principal Stephanie Posey, Thursday's absences were roughly double that of a normal day. Some students who attended class appeared nervous and open areas such as the cafeterias were particularly sparse. Although attendance was lower than average, some students like Daria Baginskis went to school.
"Today I came to school because I think that it was safe… and I don't think the school would put us in that kind of danger if we weren't safe," Baginskis said.
NNHS senior Elizabeth Morrison said she has confidence in the school administration, but chose to not attend school Thursday because of the frightening rumors and a "gut feeling."  
"I think it's sad that one person's threat has the power to keep so many people out of school for a day," Morrison said. "I wish I could've gone today and not let that control me, but I just couldn't face it."  
AP exams off campus were partly to blame for the low attendance.
Madison Hubbard, Marina Silva, Audrey Iocca and Jayla Butler contributed to this report
Leave a Comment