District 203 board votes for weekly late arrival for 2017-2018 school year
Hang on for a minute...we're trying to find some more stories you might like.
The District 203 School Board voted Monday to implement a weekly Wednesday late start for 203 high schools. The proposal was passed with no objections from the board.
School will begin at 9:00 a.m. for students and teachers will have an hour for Professional Learning Communities (PLCs) before students arrive. According to District 203 Director of Communications Michelle Fregoso, the following is the planned schedule for next school year.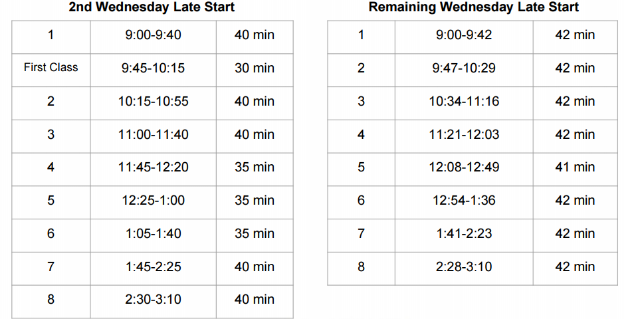 Credit: BoE Presentation