Black History Month UNsung Heroes #3
The quote "reach for the stars" is used when discussing following one's dreams. Astronaut Mae C. Jemison took that quote quite literally. By age 25, Jemison obtained a bachelor's degree in science from Stanford University and her M.D. from Cornell University Medical College. She then became a general practitioner in southern California, later serving as a Peace Corps medical officer in Sierra Leone and Liberia for two and a half years. When she returned to the United States in 1985, Jemison decided to follow her childhood dream of becoming an astronaut.
Gaining courage from Sally Ride, the first American woman in space, Jemison felt like more opportunities had opened. Out of about 2,000 applicants, Jemison and 14 others were admitted into the astronaut training program in 1987, making her the first African-American female to be accepted.
After one year of training, Jemison became the first African-American Astronaut, then was named first African-American Astronaut in space in 1992 when she boarded the Endeavour with six other astronauts.
In 1993, she left NASA and pursued a teaching career at Dartmouth College. She was also a special guest and host on shows like Star Trek: The Next Generation and the Discovery Channel series World of Wonder. Throughout her life, Mae Jemison has always tried her best to explore her love of science and explore others' love of science, even going as far to create her own company (The Jemison Group) to encourage the passion of science in students.
"I want to make sure we use all our talent, not just 25 percent. Don't let anyone rob you of your imagination, your creativity, or your curiosity. It's your place in the world; it's your life. Go on and do all you can with it, and make it the life you want to live." – Mae Jemison
Leave a Comment
About the Contributor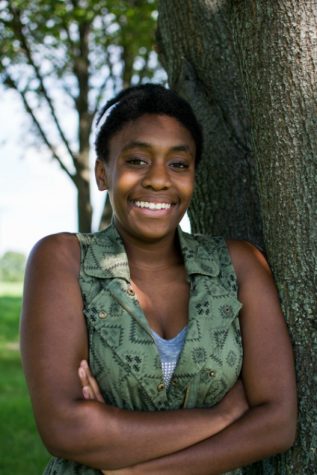 Alex Gray, Staff Writer
This is Alex's last year at Naperville North and first year on The North Star. Music and controversial topics are her favorite things to write about. She...