All you need to know for this year's Oscar nominees
Ah, awards season. A time marked by flashy red carpets, rambling acceptance speeches, and glossy statues. As January and February have slogged on, these award shows have granted momentary relief from the political arena, their attendees and honorees blissfully detached from reality.
But, as high school students, we are also immersed in a world of our own, with our coursework taking precedence over Hollywood happenings. Many of us simply haven't had time to watch all, if any of the honored films, let alone seemingly endless primetime shows such as the Golden Globes and the SAG Awards. But as the film industry reaches its pinnacle on Feb. 26, the night of the Oscars, none of us want to be left out of the speculations and chatter surrounding the glamorous affair. Thus, to assuage your Oscar woes, the following is a cheat sheet for everything you need to know to survive the monumental awards show.
BEST PICTURE NOMINEES
Arrival
Compared to films such as Alien and Independence Day, Arrival centers upon a professor (Amy Adams) who takes charge of a mission seeking to communicate with extraterrestrial creatures who have landed on the planet. Thrilling and suspenseful, this science-fiction film has been praised for Adams's performance, as well as its screenplay, directing, and cinematography.
Fences
Starring Denzel Washington and Viola Davis, Fences tells the story of a 1950s trash collector who reflects on his life in the comfort of his home. His stories are often far-fetched, but connect several aspects of his life, such as his poverty, his job, and the discrimination he's faced. Fences has been praised for its adaptation of universal themes which transcend race, gender, and party lines. Washington and Davis were the standouts of the film, earning themselves Best Actor/Actress nominations for their performances.
Hacksaw Ridge
Directed by Mel Gibson, Hacksaw Ridge is the true story of Desmond T. Doss (Andrew Garfield), a WWII soldier who is renowned for his pacifist methods. Serving as an Army medic, Doss, who is known for being the only WWII soldier on the front lines without a weapon, saved 75 lives through his valiant work. Garfield's performance has been nominated for a Best Actor award, and the film itself has been nominated in six categories, including Sound Editing, Sound Mixing, and Best Director.
Hell or High Water
Hell or High Water, the sole Western film nominated this year,  follows two siblings (Chris Pine, Ben Foster) who hatch elaborate bank robberies in an effort to maintain a stable source of income, which is steadily slipping away. Their Bonnie & Clyde system works perfectly until a Texas Ranger decides he's had enough of their debauchery. In addition to the film itself, Jeff Bridges' performance as the Ranger has garnered him a nomination for Best Actor in a Supporting Role.
Hidden Figures
Janelle Monae, Octavia Spencer, and Taraji Henson star in this uplifting, inspiring film which follows three black female NASA scientists who played an instrumental role in John Glenn's famed space flight. The film has been noted for its positive portrayal of women and people of color and has been described as 'empowering' by many. Watch for Octavia Spencer's nomination for Best Actress in a Supporting Role.
La La Land
With a staggering 14 nominations, La La Land has proven itself an award show favorite, taking top honors at several awards shows such as the Golden Globes. The musical tells the story of up-and-coming actress Mia (Emma Stone) and jazz musician Sebastian (Ryan Gosling) who weather trying circumstances together in Los Angeles while trying to fulfill their dreams of fame.  La La Land is favored to win Best Picture, among an array of other awards, especially for Stone and Gosling's performances.
Lion
Starring Dev Patel, Rooney Mara, and Nicole Kidman, Lion tells the story of Saroo (Patel), a five-year-old boy lost on the streets of Calcutta. Saroo is adopted by a kindly Australian couple; 25 years later, however, he longs for his old home, and sets out to find his hometown, relying only on his memories and willpower. Lion's cinematography, as well as Patel's performance, is the reason behind the nomination for the award.
Manchester By The Sea
Lee Chandler, a janitor in a quaint New England town, is suddenly called one day with the news that his brother, Joe, has passed away. A trip to Joe's home reveals that Lee (Casey Affleck) has been left as the guardian of Joe's teenage son, Patrick (Lucas Hedges). What ensues is a painful retrospection into a tragedy which befell Lee several years ago, and the event's haunting effects on Lee's life. Manchester By The Sea has been nominated for its directing and screenwriting, as well as for Hedges' and Michelle Williams' performances.
Moonlight
Moonlight details the story of Chiron (Alex Hibbert, Ashton Sanders, Trevante Rhodes), a young African-American man growing up in Miami. The film follows Chiron through his childhood, teenage years, and adulthood, and his changing personality and ambitions throughout his life's milestones. Chiron progresses from an innocent child to a hardened crack dealer, and Moonlight details his evolution while touching on the subjects of parental neglect and unconditional love. Moonlight has been nominated for eight Academy Awards, including  Original Score, Film Editing, Directing, and Cinematography.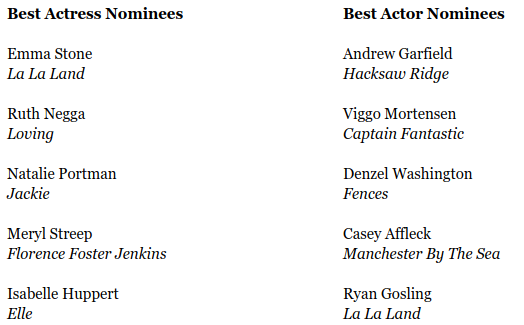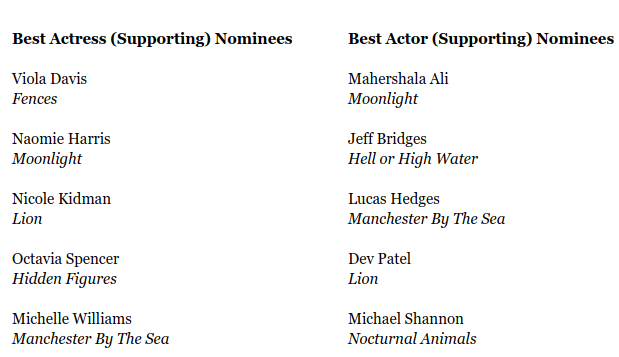 About the Writer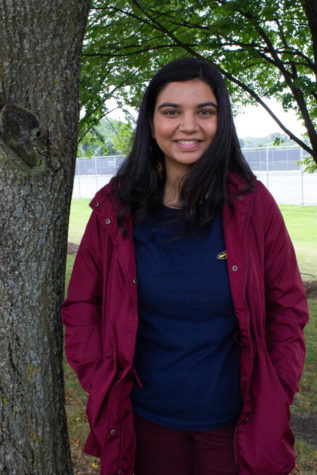 Tanya Iyer, Editorials Editor
Tanya is a senior at Naperville North, and can barely wait to get started with a new year for The North Star! As Editorials Editor, Tanya is responsible...