Muslim Student Association holds 'Unity Day' event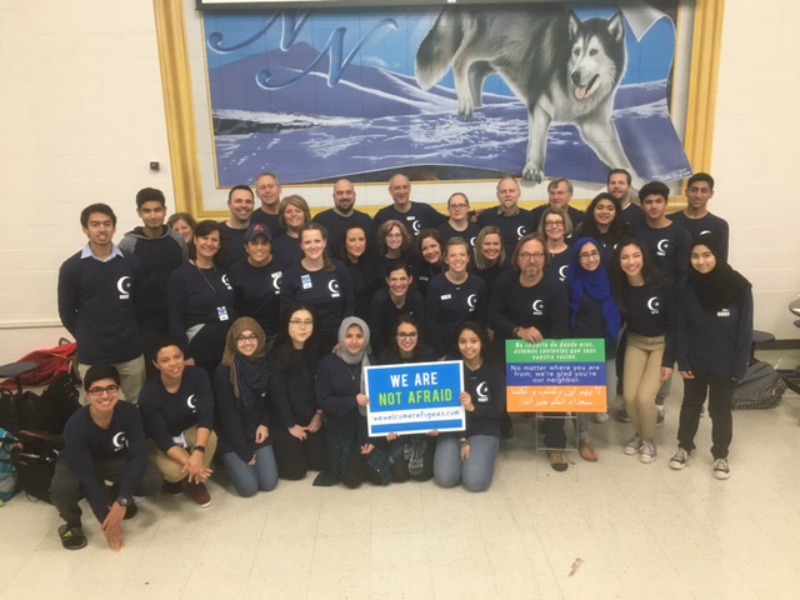 This Wednesday offered a display often seen within the walls of Naperville North. Students and teachers clustered against a wall in the Small Cafe, smiling widely for a camera. But these grinning individuals weren't posing for an Instagram post in the making or holding trophies from an athletic meet. Rather, they were smiling in the spirit of unity, crafting a photographic representation of solidarity.
Wednesday's 'Unity Day' was an initiative promoted by Naperville North's MSA or Muslim Student Association. In the wake of recent friction between racial, social, and gender groups, MSA proposed Unity Day as an event to harmonize North's student body and faculty. Members of the association wore blue shirts emblazoned with a crescent moon and star, as did several other students and teachers.
MSA sponsor Kermit Eby said the event was designed to create a sense of security at NNHS.
"[The school] has been exceptionally accepting," Eby said. "There are teachers who support all faith systems, and students should know that…they should feel secure and safe in a public school."
MSA hopes to hold several more such days in the future. In the meantime, MSA meets each Friday afternoon, where members often pray together, socialize, or listen to guest speakers. Eby encourages North students to join such associations to learn more about the cultures of their peers.  
Eby's advice to students or groups feeling alienated? Three simple words.
"Love will rule"
About the Writer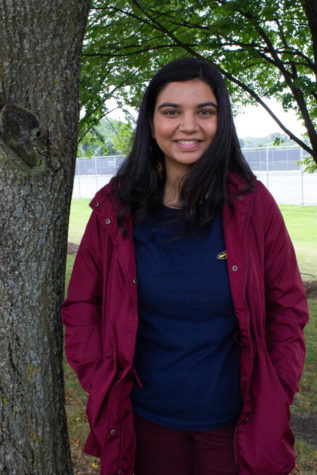 Tanya Iyer, Editorials Editor
Tanya is a senior at Naperville North, and can barely wait to get started with a new year for The North Star! As Editorials Editor, Tanya is responsible...