Movie Review: "Hidden Figures" takes off at award shows, enlightens audiences
"Hidden Figures" recounts the true story of three women who made history but were neglected in the textbooks. The movie was adapted from the book by Margot Lee Shetterly and tells the story of Katherine Johnson (Taraji P. Henson), Dorothy Vaughan (Octavia Spencer), and Mary Jackson (Janelle Monáe). These brilliant African-American women worked as computers for NASA in 1961 during the space race.
Directed by Theodore Melfi, the film was most recently nominated for Best Supporting Actress and Best Score at the 2017 Academy Awards.  With an all-star supporting cast that includes Kevin Costner, Kirsten Dunst, and Jim Parsons, it's not surprising that the movie garnered such a positive reaction, making $64M since its release late in December.
From the opening scene, you get a sense of the racial prejudice these women faced in 1960s Virginia. They face demoralizing prejudice in their workplace and community, both racial and gender-based. Dorothy could not gain a supervisory position, so instead, she found a way to make herself and others needed in a world where hand calculations were becoming obsolete. Mary has a brilliant engineering mind but is denied higher education due to both her race and gender. Katherine was brought into the space task force group, made almost entirely of white men. She was not welcomed and was forced to use the colored restroom on the other side of the Langley campus, a total distance of half a mile while in heels.
The movie is based on the true stories of these women, specifically Katherine. Katherine was discovered at an early age as a math genius and was an expert in analytical geometry. She was instrumental in calculating the trajectory of the space capsule and the re-entry coordinates of the Friendship 7 space mission with John Glenn. She also calculated critical equations that were essential to the Apollo moon landing in 1968. President Obama awarded Katherine the Presidential Medal of Freedom in 2015 for her contributions to the space program and pioneering efforts for women and people of color.
An overall highly enjoyable and inspiring movie, "Hidden Figures" is perfect for all ages. It spaced the undeniable racial tension with good comedy and lighthearted moments. It brought to light some of the most hardworking and dedicated people during one of the darkest times in United States history, the height of the Cold War. The characters' passion for their work, their country, and their families will inspire all in theaters and at home.   
4.5/5 Stars
Leave a Comment
About the Contributor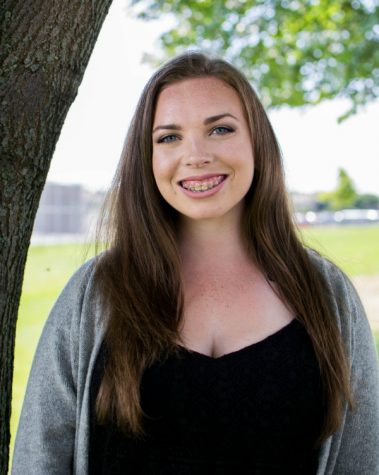 Keely Doll, Assistant Features Editor
Keely Doll is a senior at Naperville North with an interest in pursuing journalism after college. This is her first year writing for The North Star and...